Hugo Boss Style Glasses
The Hugo Boss brand is world-famous for its premium lifestyle clothing, from suits and sportswear to high-end men and women's fashion. Over the years, the brand has expanded into other areas, including perfume, aftershave and accessories. It's no surprise then, that the brand has also taken on the world of glasses, and why it has proved to be so successful in its lifetime (despite the original Hugo Boss filing for bankruptcy in 1931!).
Hugo Boss glasses are known for being sophisticated, elegant and classic, whereas the Boss Orange collection, which was introduced later on, offers a more unique and contemporary style. Together, the two collections offer a bit of everything for the brand's ever-growing audience.
Whether you're looking for a cheaper alternative to Hugo Boss glasses, or you like their style but want something a little unique to the originals, see some of the frames on offer at Arlo Wolf that resemble some of the popular Hugo Boss frames.
BOSS 0922/S
The BOSS 0922/S sunglasses from Hugo Boss are one of the brand's most popular summer styles. Also known as the Essential Keyhole Round Sunglasses, these Hugo Boss frames are available in a variety of different colours, but their unique rounded shape remains the same.
The elegant keyhole bridge detail adds a unique touch to these attractive sunglasses, whilst also providing comfort so you can wear them all day long.
Alternative BOSS 0922/S style frames from Arlo Wolf – Kristy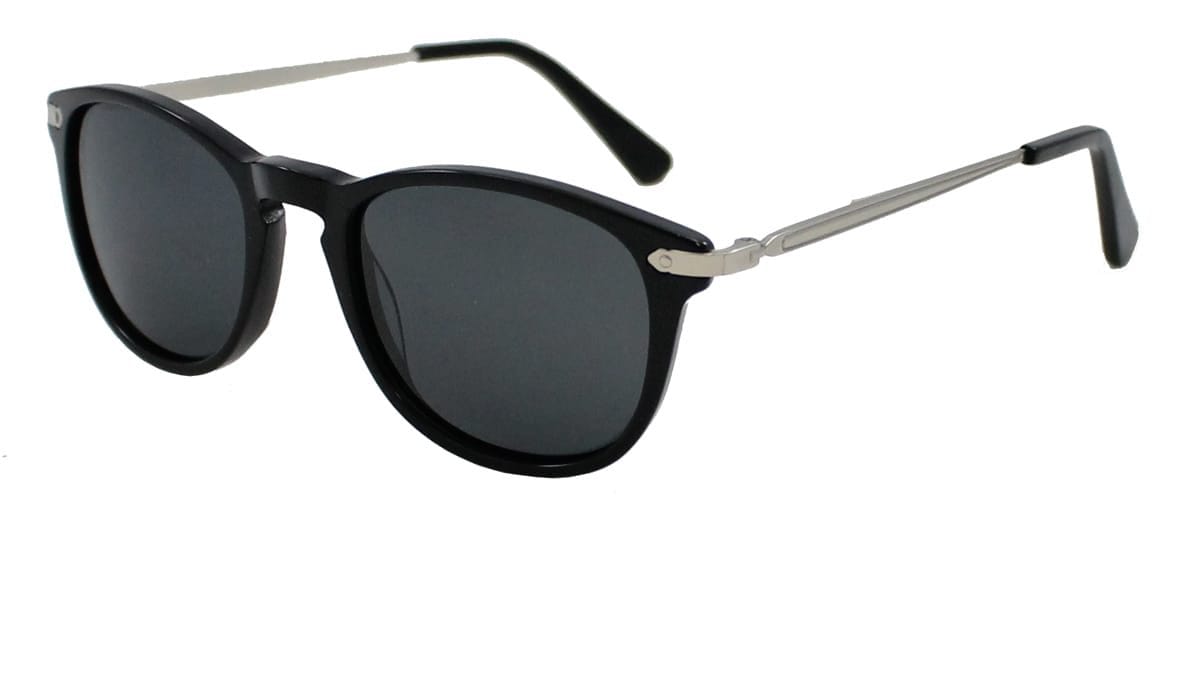 Enjoy the same stunning shape of the original BOSS 0922/S black sunglasses, but with a unique touch to the temples, with the Kristy frames in black from the Arlo Wolf collection.
At just £65, you'll be getting the same beautifully rounded shape and keyhole bridge design, with silver coloured metal temples as an added touch to the overall look. What's more, the Kristy frames provide UV400 protection and are available with prescription or non-prescription lenses, which also have an anti-scratch coating.
BOSS 0954/F
Another fantastic addition to the Hugo Boss eyewear collection, the BOSS 0954/F frames make incredibly stylish prescription glasses. Sporting a subtle rounded shape, a delicate keyhole bridge design and contemporary pin work on the sides, these frames provide a classic look for even the more contemporary of styles.
The BOSS 0954/F frames are available in a number of different shades, including black, navy blue and tortoise.
Alternative BOSS 0954/F lookalike frames from Arlo Wolf – Ritchie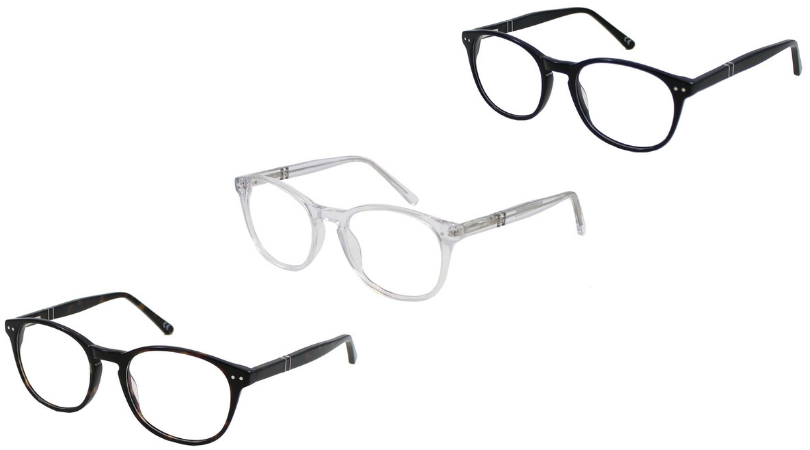 You can achieve the same look and style as the Hugo Boss BOSS 0954/F frames, with the Ritchie prescription glasses from the Arlo Wolf range.
Available in sophisticated black, modern crystal and classic tortoise, the Ritchie collection offers very similar tones as the original Hugo Boss glasses, along with the same rounded shape, too.
Better yet, the Ritchie prescription frames are suitable for men and women, whereas the original frames were intended for men. For £65, make the most of the anti-scratch and anti-glare coating, as well as the case and lens cloth that come with the frames!
Top Tip: The Ritchie frames are the ideal style for a number of different face shapes, including square, oval and heart-shaped faces. If you would like to determine what face shape you have and what glasses would suit you best, visit our face shapes tool!
If you like the look of popular Hugo Boss glasses but want to create your own unique look, think about investing in one of our lookalike prescription glasses or prescription sunglasses instead! Not sure which frames would suit you best? With Arlo Wolf, you have the options to try glasses before you buy them, thanks to our home trial service.
If you're on the hunt for Ray-Ban look alikes, Armani alternatives or Dior style glasses instead, we have a number of brand guides dedicated to helping you find alternative frames from Arlo Wolf.