Armani style frames
Armani is known for its classic and traditional style, for both its sunglasses and optical range. We love the Armani look, just like you, so we wanted to make sure you could get the same amazing style without the hefty price tag.
Below, we take a look at some of Armani's most popular styles and handpick some of our very own Arlo Wolf frames that you can purchase, to get that classic Armani look!   
Armani Round Glasses
Armani has a huge range of round frames to choose from and many of them are in a classic tortoise pattern. With round frames being especially popular at the moment, we've picked out some Arlo Wolf frames that can help you get the same look for less.
Alternative Armani round frames from Arlo Wolf – Ramsay
Our Ramsay frames mirror that of the Armani round glasses and also have a tortoiseshell option for those wanting to rock this signature style. They also come in a stylish grey and a black, so you can mix and match.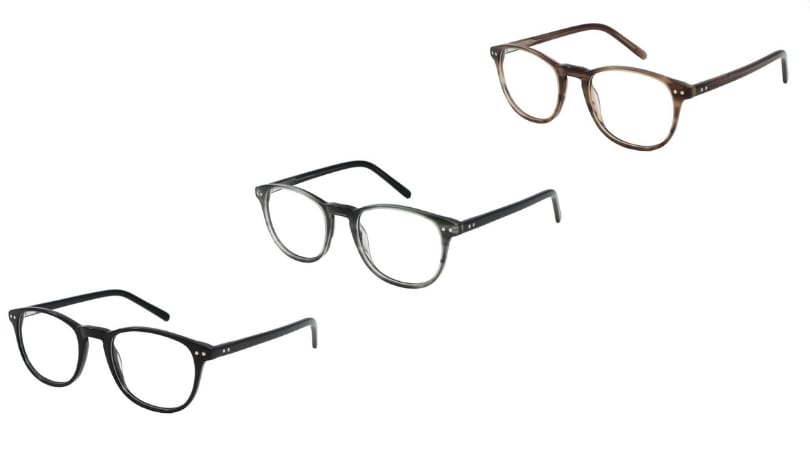 At £65 you will be able to get that classic Armani round glasses look, but for nearly half of the price. Our high-quality Ramsay frames are also unisex (just like Armani!) so they perfectly complement a huge variety of people.
Top Tip: Our Ramsay round frames perfectly suit many different face shapes, to find out which face shape you are and find out if you and Ramsay are a perfect match, head to our face shape selector tool!  
Armani Wire Framed Glasses
The traditional wire frame has always been on trend in some form and it is back in the spotlight with full force. Armani has designed the perfect gold wire frame to open up the face and offer a more delicate design for those who aren't a fan of chunky frames.
We have our very own wire frames, which have proved just as popular and give you the same perfectly round shape and golden frames. You can even get them in tortoise!     
Alternative wire frames from Arlo Wolf – Harrison
Find your ideal wire frames with our Harrison frames. With two vibrant colours to choose from, you are sure to fall in love with style as soon as you try them on!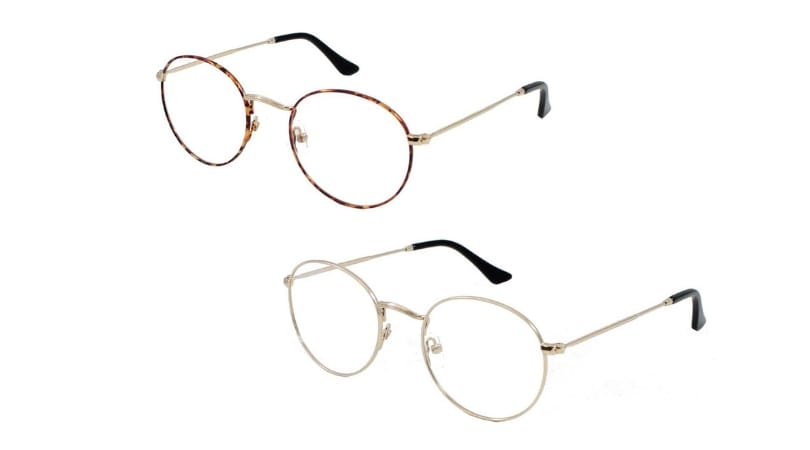 The Harrison wire frame glasses are priced at just £65 and can be purchased with digital media lens and varifocals. They are great for every age range or gender and make for the perfect pair of light frames.   
Armani Square Frames
The classic square shape of these Armani frames is something every glasses wearer needs in their collection. Not only do they make for great optical frames, but they can also be perfectly turned into sunglasses.
Armani square frame glasses are hugely popular and a large majority of their collections are square shaped frames. We have picked out a frame that we think perfectly encapsulates everything you love about these Armani frames, but for a more affordable price tag.
Affordable square frames – Shelby from Arlo Wolf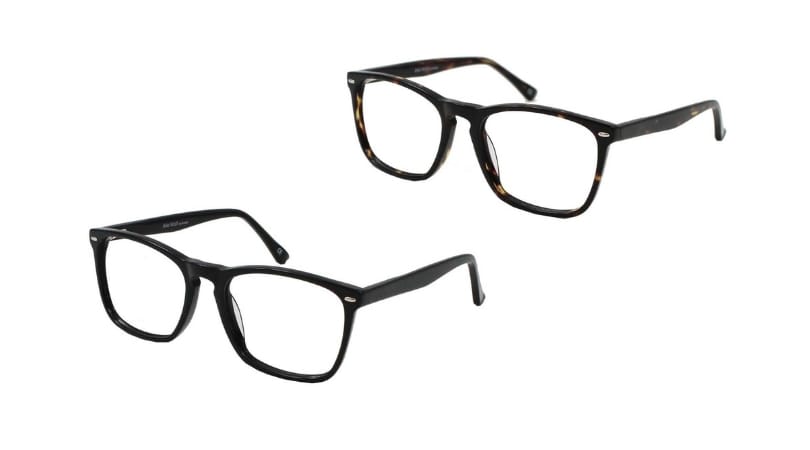 We love a traditional square shaped frame and Shelby is by far one of our favourites. Shelby makes for a great optical frame, but also looks great as sunglasses. These chunky frames come in either black or tortoiseshell, both classic and stylish colours.
A pair of stylish prescription frames that you love to wear day in and day out can be hard to find. With Arlo Wolf, we combine designer style with an affordable price tag, making sure you look your best no matter your budget. Plus, we offer to try before you buy, so you can try on up to 4 frames before you make that all important final decision.