How does the Try Before You Buy service work?
Try up to 4 frames for 1 week. Simply select "Try Before You Buy" when adding to your basket. You can order a pair of glasses at any point and there is no obligation to keep any of glasses. Shipping is free and we include a pre-paid postage label for returning the glasses to us.
How much does it cost to Try Before You Buy? (TBYB)

Nothing. We take a £1 deposit for security reasons which is refundable upon safe receipt of the glasses at our premises.

Do I keep the pair I like from my TBYB pack?

No, please return all of the frames to us. If you order, we will send you a brand new pair made to your prescription.

Will the TBYB glasses be to my prescription?

No, they are fitted with clear demonstration lenses.

Are sunglasses available to TBYB?

Yes. You can mix and match optical glasses and sunglasses with our multi-buy deals.

Can I order more than one TBYB?

Yes of course. However, we do wait until your first TBYB is returned to us before despatching the second.

Can I order a TBYB from outside of the UK?

No, we can only offer our TBYB service within the UK. However, we do ship internationally. Please email info@arlowolf.com for more information.

How do I return the TBYB pack?

Simple. Using the pre-paid postage label, just return the TBYB pack to any Post Office. Please obtain proof of postage.
Log into your Arlo Wolf account and order your chosen frames. After check-out, upload a photo of your prescription and your Pupillary Distance (PD) if necessary. If you do not have these to hand, simply log back into your account and attach them to your order, or email them to prescriptions@arlowolf.com, quoting your order number. Your prescription is a medical record and your optician must provide you with a copy by law when requested.
What's included in the price?
The price you see is the price you pay and includes: high quality thin scratch resistant prescription lenses; a protective bag manufactured from recycled plastic bottles; a microfibre lens cloth manufactured from recycled plastic bottles; and a 1 year warranty for manufacturing defects. Tracked 48 hour delivery is also included.
Our sunglasses include UV400 prescription lenses. Polarised lenses can be added at checkout.
Pupillary distance (PD) – explain please?
Your PD is the distance between your pupils in millimetres. Having this information allows us to fit your lenses accurately and to your exact prescription.
When you have your eye test you can ask your optician to provide you with this, or you can measure it yourself by taking a selfie and using any card with a magnetic stripe. Alternatively, you can ask someone to measure the distance between the centre of each pupil, using a ruler.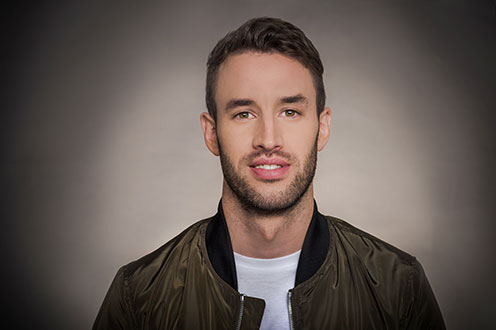 Step 1
: Remove your glasses.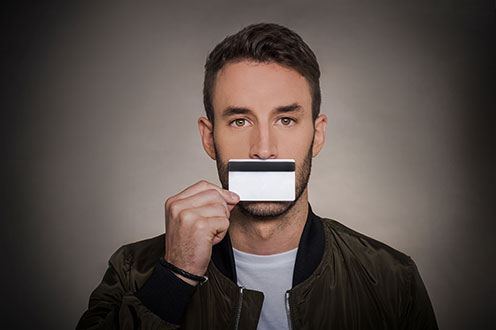 Step 2
: Hold any card with a magnetic stripe under your nose with the magnetic stripe facing outwards.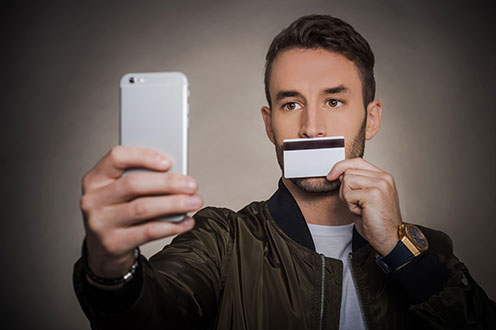 Step 3
: Take a selfie at arm's length.
Upload the selfie directly into your order after checkout alongside the photo of your prescription. If you do not have the information to hand, you can add them to your order at a later date by logging into your account. Alternatively, email them directly to prescriptions@arlowolf.com, quoting your order number.
We recommend that every customer uses the PD tool to allow super accurate glazing, but we can glaze prescriptions up to +/- 3 SPH using the national average should you wish. For prescriptions stronger than +/-3 SPH we will need your PD measurement.
What prescriptions do you cover?
We can cover all prescriptions but as stated above, for a prescription stronger than +/- 3 SPH, we will need your PD measurement.
For strong prescriptions there may be an additional charge. If there is an extra cost, we will make you aware before processing your order. You can then decide whether you wish to proceed.
Your prescription is a medical record and your optician must provide you with a copy by law when requested.
For further information please click here.
How does the sizing work?
In each frame description there are two numbers in this format: 52×18
Eye: 52, Bridge: 18
Each of the above numbers are in millimetres and represent:
Eye – The width of the lens.
Bridge – The gap between the lenses above your nose.
If you currently wear glasses these numbers should be printed on the side and will act as a good guide. You can search and filter our products by size too. If this is your first time wearing glasses, then use our Try Before You Buy Service.
When will I receive my glasses? 
From receiving your order and prescription details, we aim to have your glasses sent to you within 7-10 working days. Please allow up to 14 working days for Varifocal orders and Mirror Lens orders.
All home trial, and prescription orders are sent using a Royal Mail Tracked 48 Hour service. Tracking details will be sent via email to the address provided when ordering.
For prescription orders, you can upgrade to Royal Mail Tracked 24 Hour service for £4.95 or Guaranteed Next Day delivery (from date of despatch) for £9.95.
Parcels may need to be accepted on delivery, and therefore please consider the most appropriate address when ordering.
What is your returns policy? 
We know that you will love your new glasses, but if for any reason you don't we offer a no quibble 30 day refund policy (providing the glasses are still in the condition which they reached you in) and you still have the original case and lens cloth. Please note that the address for returns is:
Arlo Wolf Limited, PO Box 539, Newport, TF2 2LJ
You will be responsible for paying for your own shipping costs for returning your item. Shipping costs are non-refundable. Upon receiving your returns, we will email you to confirm receipt and refund the card you used for payment within 10 working days.
As standard we offer a 1 year manufacturer's warranty, but we do not cover against scratches or accidental damage. 
Please see the Returns section on our website for further details
Do you ship internationally?
Yes we do. All international orders are sent using a fully tracked and signed for delivery service and are priced as follows:
Europe – £5.95
ROW – £10.95
Please note, any customs charges calculated on arrival in the destination country are at the cost of the customer.
Unfortunately our free Try Before You Buy service is unavailable outside of the UK and if you wish to return an item, this will be at the customers cost.
How long does it take for my Try Before You Buy order to arrive?
We aim to ship all Try Before You Buy orders within 5-7 working days. You will receive a confirmation email and tracking details when your order is despatched.
How do I know that the glasses will suit me?
1) We offer a free Try Before You Buy service so you can try our glasses on for free before ordering.
2) Please check out our Face Shapes guide. Click your face shape and matching frames will appear.
3) Your existing glasses will have their size printed on them – usually in a times table format. You can search and filter our products by size so you can order similar frames.
What happens if I pre-order a frame for home trial?
Your entire Try Before You Buy selection will be shipped when the pre-ordered frame is in stock. We will send a text and email confirmation to you on despatch.
Where do I enter my prescription?
You can either upload a photo of your prescription after checkout, or email it to prescriptions@arlowolf.com quoting your order number.