What to wear in Rome
If you're heading to the Italian capital this year, then you've come to the right place! We've got you covered with our Rome style guide, featuring what to wear in Rome depending on the seasons and where you can find the best fashion bargains in the city. Let's get started.
Seasonal guide: What to wear in Rome
Spring
As spring kicks off, you might be wondering what to wear in Rome in April. Spring in the Italian capital is one of the most beautiful times of the year. April and May often offer mild weather that can reach up to 23 degrees, sunny skies and plenty of outdoor festivities for you to get involved with. 
The earlier days of spring might be a little too chilly for dresses and shorts, but you'll be more than comfortable in a pair of lightweight jeans and a stylish, short sleeve top (the people of Rome are very fashion conscious!) Don't forget to carry a lightweight jacket around for the cooler spells, particularly in the evenings. You'll also need a good pair of sunglasses as Rome sees around 7 sunny hours per day during April and May.
Summer
Summer is a great time to visit Rome due to the lack of rainfall, but the crowds can be extremely busy in July and August and the temperature can often reach up to 31 degrees. If you're looking to avoid the crowds, June or September could be the perfect time to visit Rome.
With this in mind, you'll want to pack plenty of clothes to keep you cool! We're talking dresses, a stylish pair of trainers and perhaps a lightweight denim for the slightly cooler evenings. Don't forget the sunglasses and sun cream!
Autumn
Wondering what to wear in Rome in October and November? Temperatures can range from 6 degrees to 23 degrees in October, while November templates are unlikely to surpass 17 degrees. Autumn is much wetter than the summer months, so you'll want to pack layers to keep you warm and a jacket to keep you dry, such as a stylish and waterproof mac! 
Winter
Truth is, there really is no bad time of year to visit the majestic city of Rome. Even during the winter months, rainfall is lower than many other European cities and there's always something to see and do. Expect much colder weather during winter, with lows of 3 degrees in January and highs of 13 in December and February.
You'll want to pack layers to keep you warm. The locals can be seen sporting leather ankle boots, neutral layers and longline jackets during the cooler months. But the good news is, sunglasses are very much acceptable in Rome during winter as sunny days still come around often.
Rome's fashion hotspots
Italy is world-renowned for its fashion scene and the Italians certainly take pride in their appearance. If you're heading to Rome, you'll absolutely want to sample some of the local fashion hotspots. 
Best for: Boutiques and vintage finds
If you're searching for a real bargain in Rome, then you'll absolutely want to head to Via del Governo Vecchio. Located near Piazza Navona, the winding streets are filled with boutiques, vintage shops and quirky little eateries. It's a great day out and the perfect way to sample the local fashion scene for less.
How to get there: Take a short 15-minute walk from the Fontana di Trevi.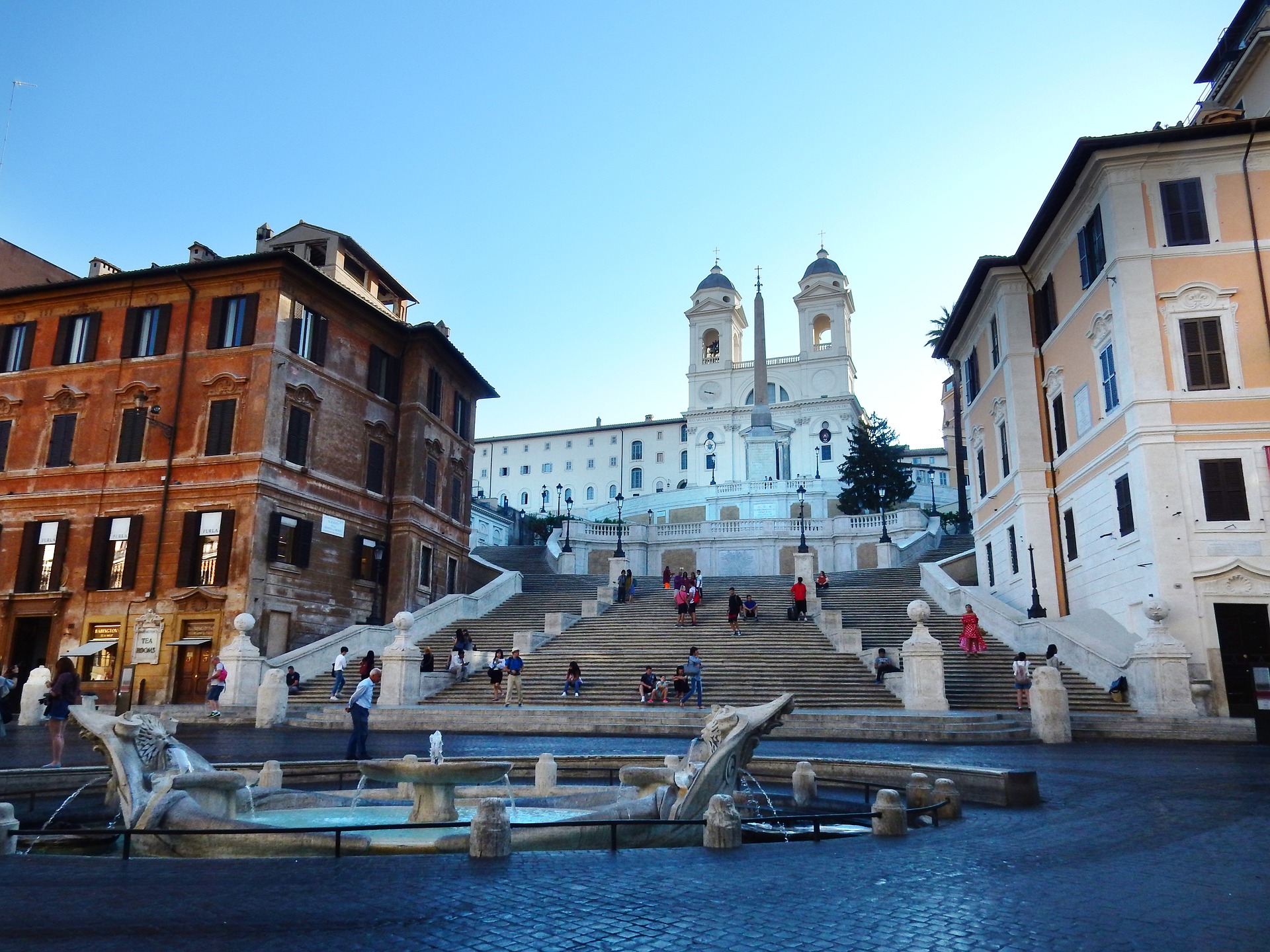 Best for: World-famous fashion brands
If renowned fashion brands are much more your thing, or perhaps you'd just like to browse some big Italian names, then you'll want to head to Piazza di Spagna. You'll find high-end brands like Gucci and Emporio Armani situated just off the Piazza, plus it's the perfect spot to see the historic Spanish steps. 
How to get there: Exit at Spanga metro.
Seeing the sights in style
You'll want to make sure you really get to sample the sights when you head to Rome, so why not grab a pair of our stylish prescription sunglasses to help you out? All of our sunglasses come with prescription lenses as standard (or without, if you prefer), so you can really see what the Eternal city has to offer. We've even got prescription sunglasses for men, too! And with our try before you buy service, you can order 4 pairs to try on at home before committing to buy.
In the meantime, take a look at our other style guides featuring Barcelona, Berlin and Prague.