What to wear in Prague
The Golden City of Prague is renowned for its stunning architecture, tasty gastronomy and, of course, the abundance of affordable drinks! But Prague is so much more than that. The Golden City has been at the forefront of European art and fashion over the years and the city is bursting with artistic talent.
If you're heading to the Czech Republic capital, you'll definitely want to sample the city's fashion scene. To fit right in, we've put together a guide to Prague's fashion, including what to wear seasonally and where you can find some hidden fashion gems. Check it out. 
Prague style staples
Let's start with some staples to take with you on your trip to Prague.
A bag or backpack.

You'll likely be doing a lot of walking around Prague, so don't forget a casual yet stylish bag to carry your belongings in. Backpacks are a go-to in Prague, as are handbags.

A pair of jeans.

Whatever the season, you can't go wrong with a pair of black or blue jeans in Prague. Pair them with a stylish tee in the warmer months, or layer up during the colder months.

Don't forget the footwear.

As we said, the chances are you'll be racking up the steps in the Czech capital. We recommend a stylish pair of brogues to fit in, or some plain white trainers for a more urban look.

Layer up

. Prague is a city of many layers. Even in the warmer months, don't forget a lightweight jacket for the cooler evenings. Black is the colour.
A seasonal guide to Prague's fashion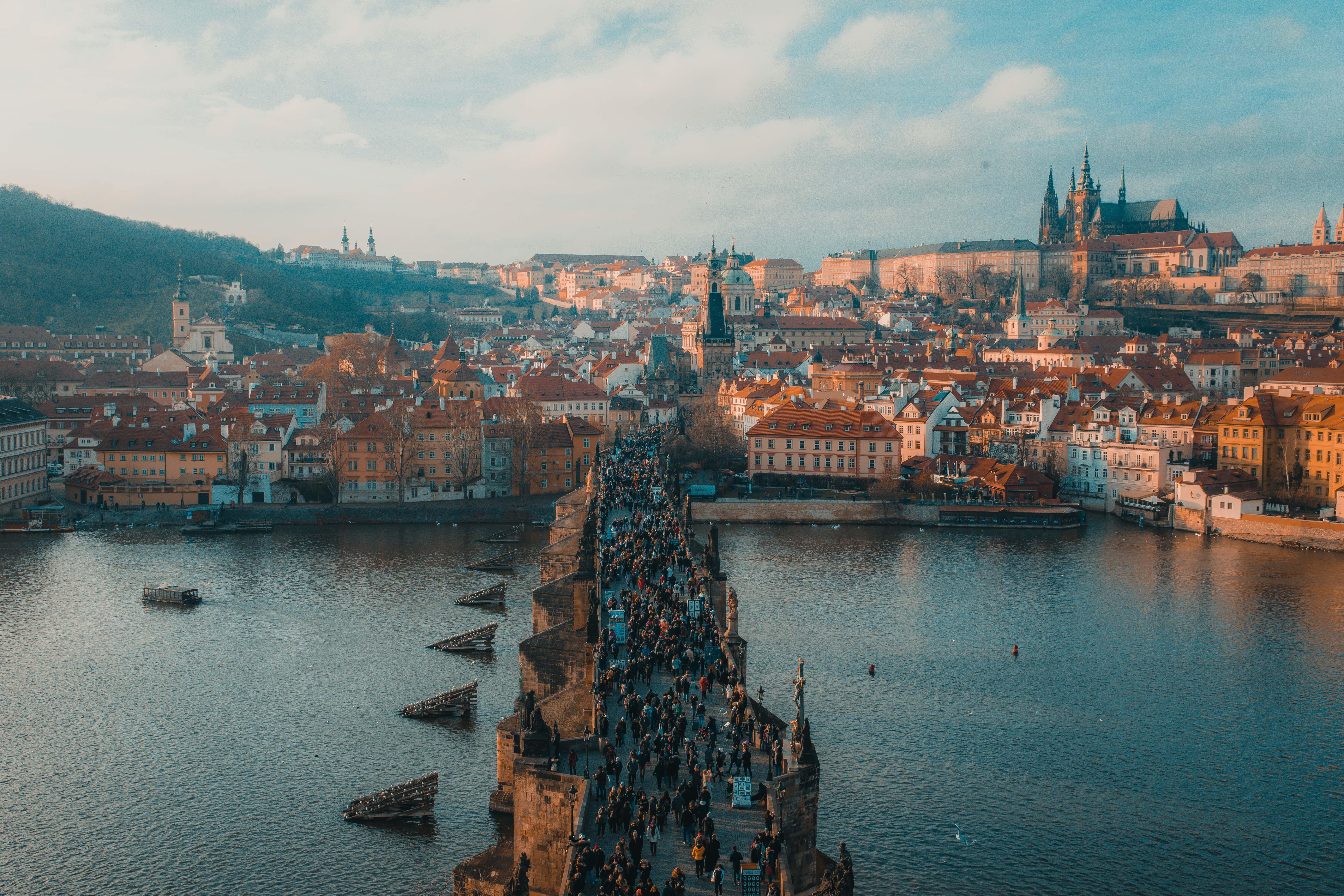 Prague's unique style changes with every season in the city. Here's what we recommend.
What to wear in Prague in Spring
Spring is one of the best seasons to visit Prague. The crowds are much quieter than the summer months and the temperature is moderate. In Spring, opt for lightweight layers to account for all weathers. Jeans, boots, t-shirts and jackets are a must – and don't forget your sunglasses!
What to wear in Prague in Summer
During summer, the weather is often wet but warm in Prague, with temperatures averaging around 24 degrees. The evenings are much cooler, so the key for summer in Prague is to layer up just like spring. Go for light fabrics during the day and throw on a lightweight jacket to cover up in the evening. Don't forget your waterproof.
What to wear in Prague in Autumn
Autumn in Prague can only be described as crisp and fresh. The sun is shining, which can be deceiving as the days are certainly a little chilly. We recommend lightweight knits, boots and layers for in the evening.
What to wear in Prague in Winter
Winter is one of the sunniest seasons in Prague, so you'll definitely need to pack a pair of sunnies. It might sound odd but sunglasses are just as important in winter as they are in summer – if not more so!
Snow can fall anytime from November to April, so pack a pair of waterproof boots to keep your feet dry. You'll also want to pack some cosy knits, big jackets and scarfs to combat the low temperatures at night. With plenty of layers, you'll be pleasantly cosy while basking in the winter sun.
Pay a visit to Prague's fashion scene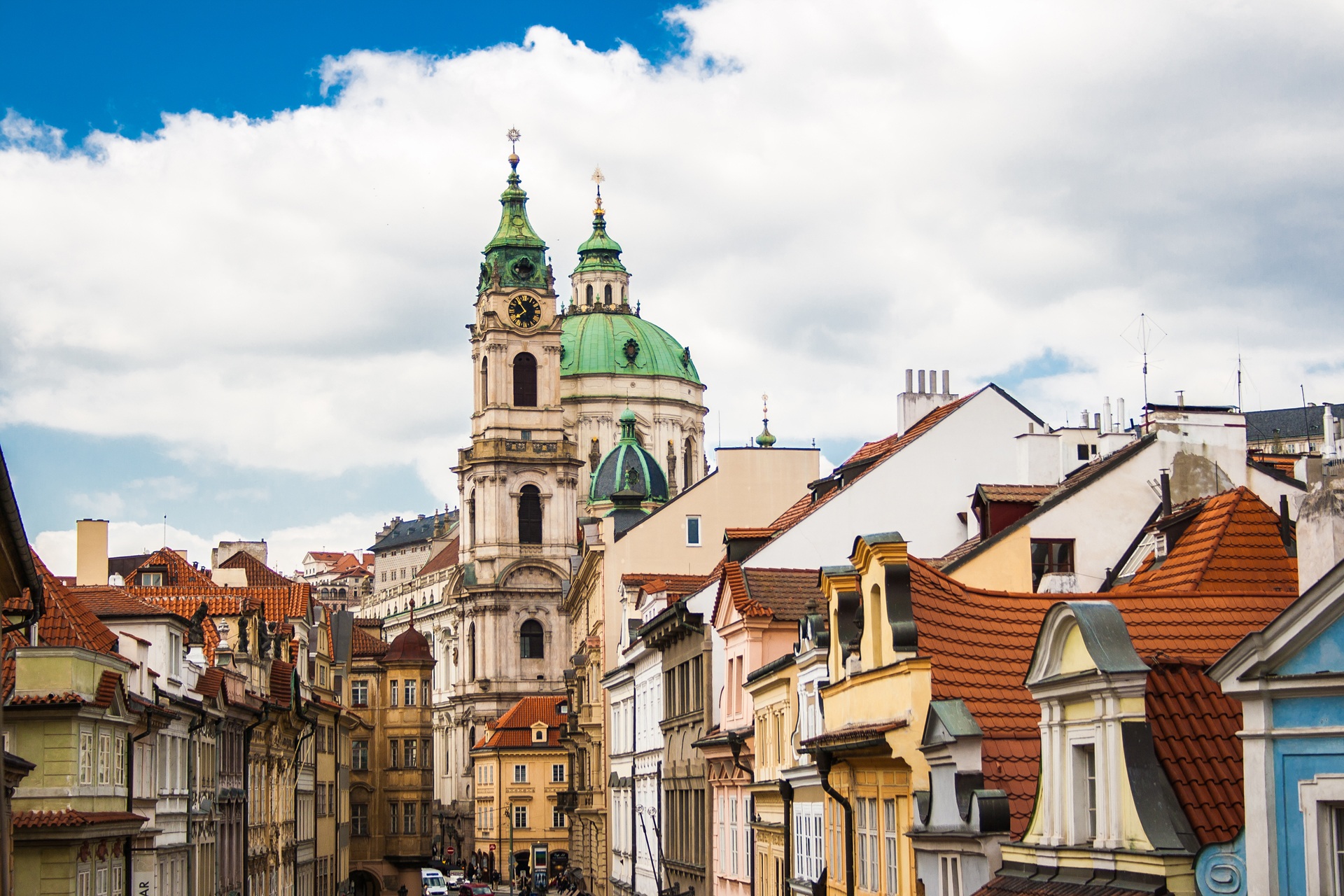 If you're looking to sample some of the local fashion ensembles, you'll want to check out these Prague neighbourhoods.
Parizska Street (Pařížská)
Pariszka Street is lined with Nouveau art buildings and some of Prague's finest fashion outlets. From Louis Vuitton to Prada, it's an intimate location to explore some of Europe's most sought-after fashion. Even if you can't afford to buy anything, it's definitely worth the trip for the architecture alone.
Mint Marker
If Pariszka Street is a little out of your budget, you might prefer the independent offerings at Mint Marker. As Prague's only fashion market, Mint Marker is bustling with independent retailers and one-of-a-kind items. Grab yourself a real local bargain.
DOX Center for Contemporary Art
Alright, you won't find any fashion items for sale here but you'll certainly find lots of fashionable art. The trendy contemporary art centre is one of the most forward-thinking art centres in Prague, showcasing artists from across the Czech Republic and beyond.
See the sights in style
However long you're spending in Prague, you'll no doubt want to see all of the sights. Why not grab a pair of prescription glasses or sunglasses and see them in style? You can try on our women's glasses and men's optical glasses at home, so you can be certain you've picked the right pair for your trip to Prague.
With our try before you buy scheme, you can choose any 4 pairs of glasses (or sunglasses) from Arlo Wolf and have them delivered straight to your door to try on. You could even try them on for style alongside your Prague outfits!
We'd love to see your travel pictures from Prague – tag us on Instagram!