We all have a favourite season when it comes to outfits and accessories. As summer rolls around, we're probably thinking about swimsuits and statement sunglasses, or beach shorts and a pair of low-key frames. Winter? Big coat season and some iconic tortoiseshell glasses should do the trick. 
Now, autumn is the season where a warm coat and wooly hat can be paired with sunglasses, and the combination won't look out of place. You can really go to town whether you've got sunglasses or standard optical glasses!
Here are our top picks from our collection for autumn 2020. 
Archer / Brown
When it comes to autumn glasses for men or women, you can't go wrong with a pair of the Archers in brown. With the classic retro design and the way the brown fades out into translucency, they're a gorgeous pair of glasses that will complement every autumn outfit. 
Archer / Clear Crystal
That same iconic shape but with a super modern translucent clear hue. With the Archer in clear crystal, any number of outfits (for both men and women) will go well because it's a simple but bold look. It either adds a striking aspect to your outfit or plays down your more visually eye-catching pieces – a bold graphic always goes well with glasses like these.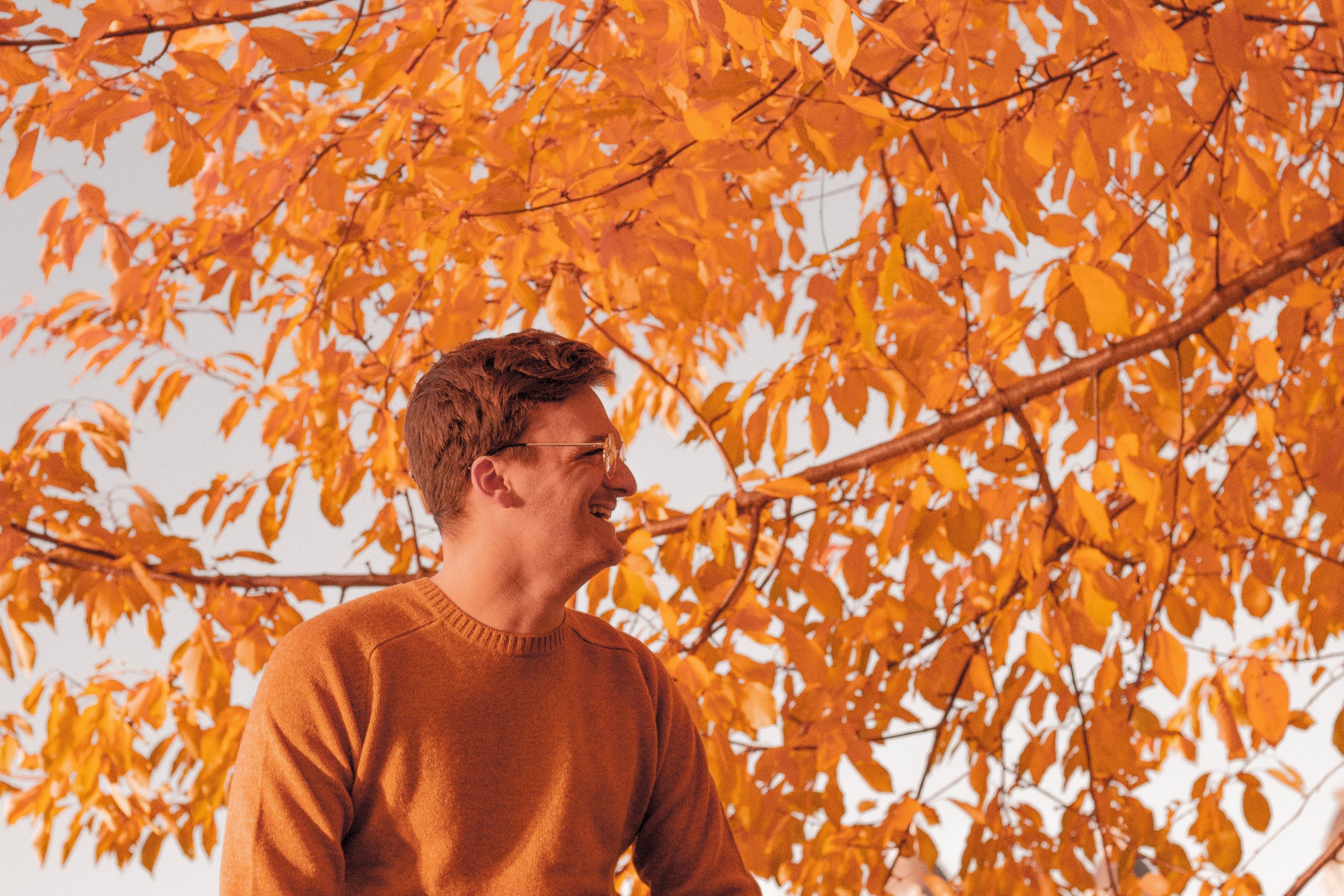 Ritchie / Tortoise
Though we're advocates of year-round tortoiseshell, autumn is a particularly good time of year for the print because it shares those same hearty grounded tones. This is why the Ritchie in Tortoise frames are perfect – they're maybe the ultimate pair of autumn glasses and they're unisex, too. Those browns, dark yellows, umbers and oranges…Doesn't it just make you want to reach for the nearest pumpkin spice latte? 
Ritchie / Black
When you're looking for a darker flavour, you can go for the Ritchie in Black. They have the exact same shape as the Ritchie in Tortoise, but basically with more attitude. Should your outfit call for more glam-goth vibes, these are the pair for you whether you're male or female. 
Sloane / Blue
The Sloane in Blue is a real statement pair of glasses and one of our most popular frames among our female customers. With rounded edges, a modern bridge and a bold blue colour, the unique design of the Sloane in Blue can be the statement piece of your autumn wardrobe. 
Sloane / Claret
Colour change, please! It's the same Sloane shape we all know and love, but with a bold flash of deepest claret for the more feminine of wardrobes. This one really stands out from the crowd, but it's also versatile enough to be paired quite nicely with your favourite autumn pieces. 
Archer / Grey
To add a little sophistication to your autumn wardrobe, look no further than the Archer in grey. With these frames, you'll get a perfect combination of the classic and modern, with their timeless shape and contemporary grey colour. We're glad to report that they're unisex, too. We've actually never been so excited about the colour grey before. 
Ritchie / Clear Crystal
With the detailed pinwork and the flattering keyhole bridge, the Ritchie in Clear Crystal is a longtime Arlo Wolf favourite for autumn, as well as the rest of the year. Like many clear glasses, they have a really modern and forward-thinking appeal that will suit sophisticated and trendy folk alike (as well as both men and women). You literally can't go wrong.
Sloane / Crystal
With a more feminine appeal, the Sloane in Crystal will lend a softer touch to your autumn get-up with their retro design and delicate crystal hue. Whether you're dressing up to go out this autumn, or you're going for a casual coffee with friends, these frames will serve you well and ensure you look your best in autumn. 
How about sunglasses for autumn?
As we mentioned, the sun still shines in autumn (thank goodness). Here are some of our best picks for sunglasses.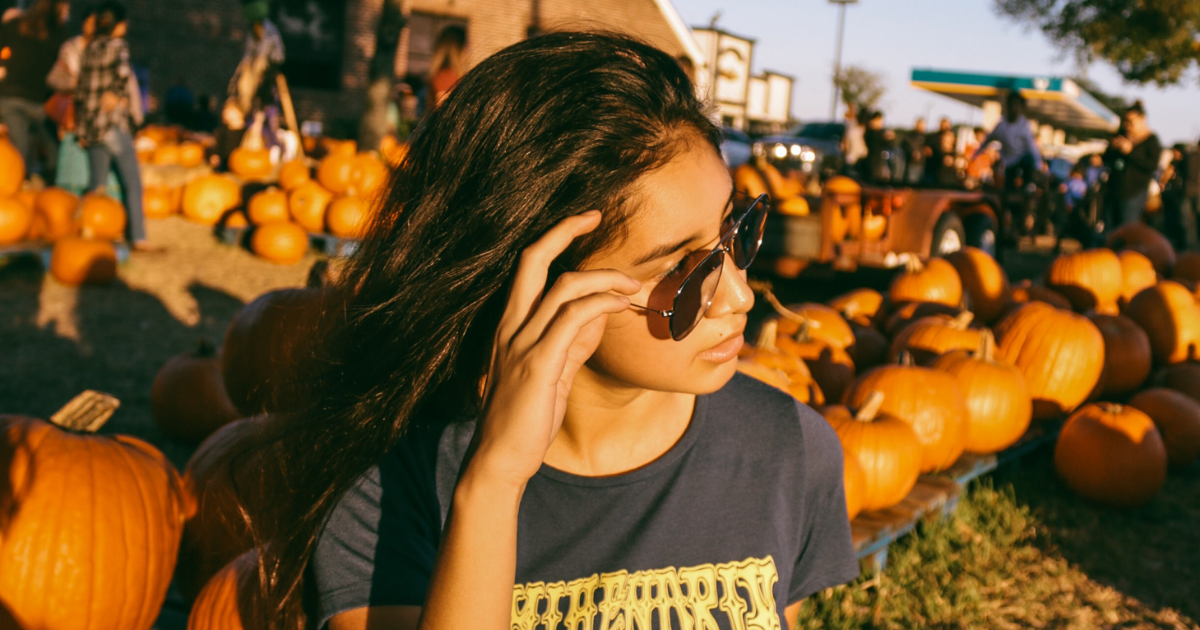 Dayton Sun / Tortoise
The Dayton Sun in Tortoise is a fantastic pair of hexagonal sunglasses that are not only on trend right now, but will look good with your favourite autumn colours. We're huge fans of the tortoise prints as well as those golden arms! You'll also be pleased to know that they're unisex.
Hawke Sun / Black
Inspired by the classic Clubmaster shape, the Hawke Sun will see you well throughout the autumn season. Their iconic look will add an extra layer of cool to your outfit, and you can really build your outfit around them. This look will never go out of style and they're suitable for both men and women.
View our entire range today
This is just a dip in the ocean when it comes to our vast collection of women's prescription glasses and men's prescription glasses (and you can add in your choice of lenses).
You can also use our Try Before You Buy glasses service, which lets you try on four pairs from your own home for a week. Simply choose the pairs you'd like to try on, and we'll send them straight to you. Our face shapes guide is also worth a look, so you can get the frames that suit you best. 
In the meantime, be sure to check in with our blog and reach out to us here if you need any help.