Manchester Creatives – Chanel Yates
Manchester is booming with creative communities, ranging from musicians, architects, photographers and everything in between. The city's prolificacy inspires us and we are always on the hunt for new visionaries. So, without further ado, we would like to introduce Chanel Yates, an up-and-coming singer based in Manchester. Chanel has been performing around Manchester at venues like Cain & Grain and Lock91. We have fallen in love with her style, both musically and fashion wise. So much so, we've reached out to find out a bit more about her.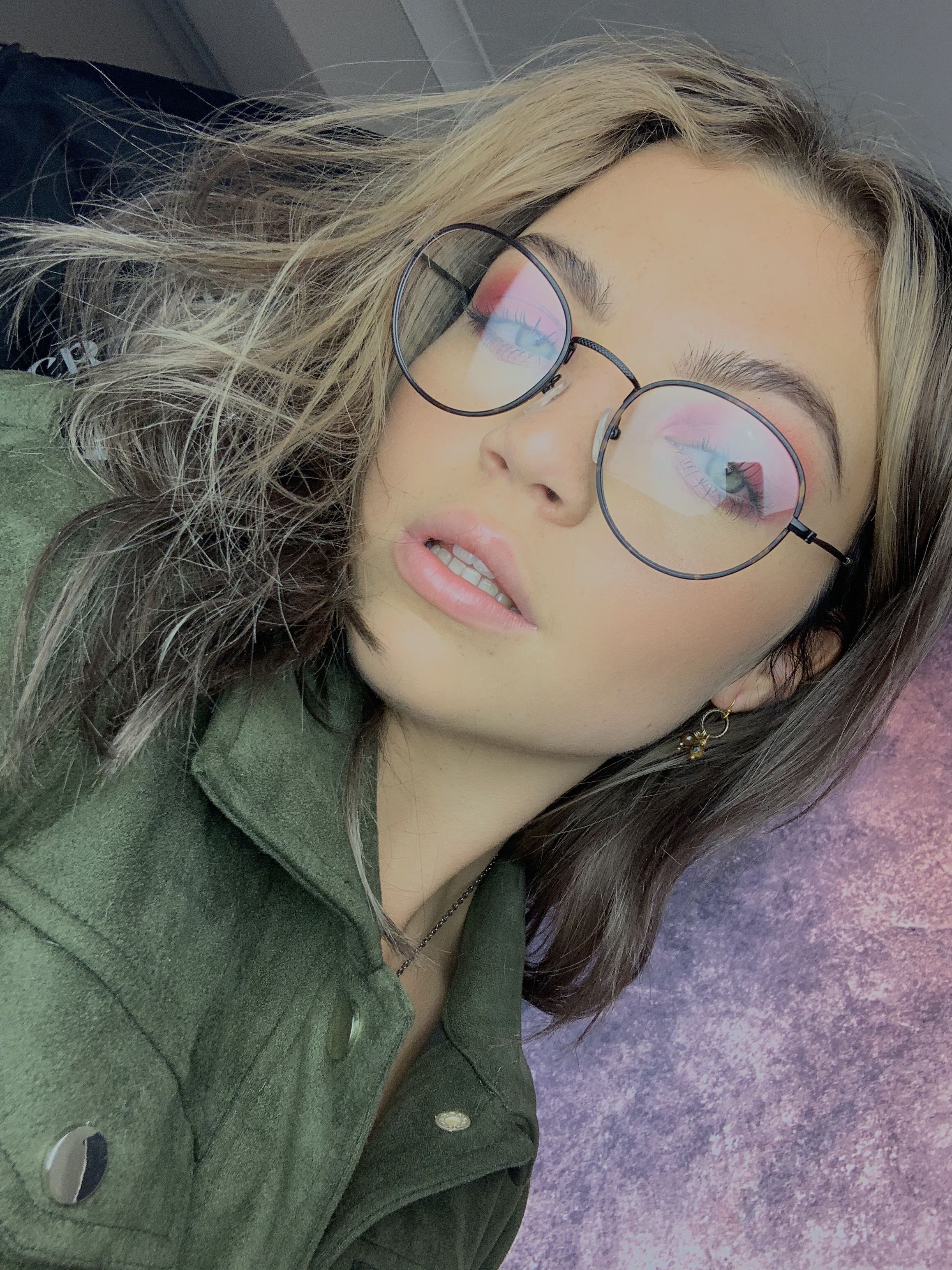 Chanel wearing the Cole frames in black
Describe your style…
"My style is quite a mix of everything really. I use fashion as a way of expressing myself day to day, but especially when I am on stage/performing. I absolutely love the neon colour palette of the 80s as well as the Boho chic, beach vibe. I'm always pairing jewellery with my outfits, whether it's a watch, rings, bracelets, earrings or sunglasses – I especially love the Dayton Sun / Gold sunglasses! I have found it's my own way to put a twist on every style choice – you'll rarely see me without!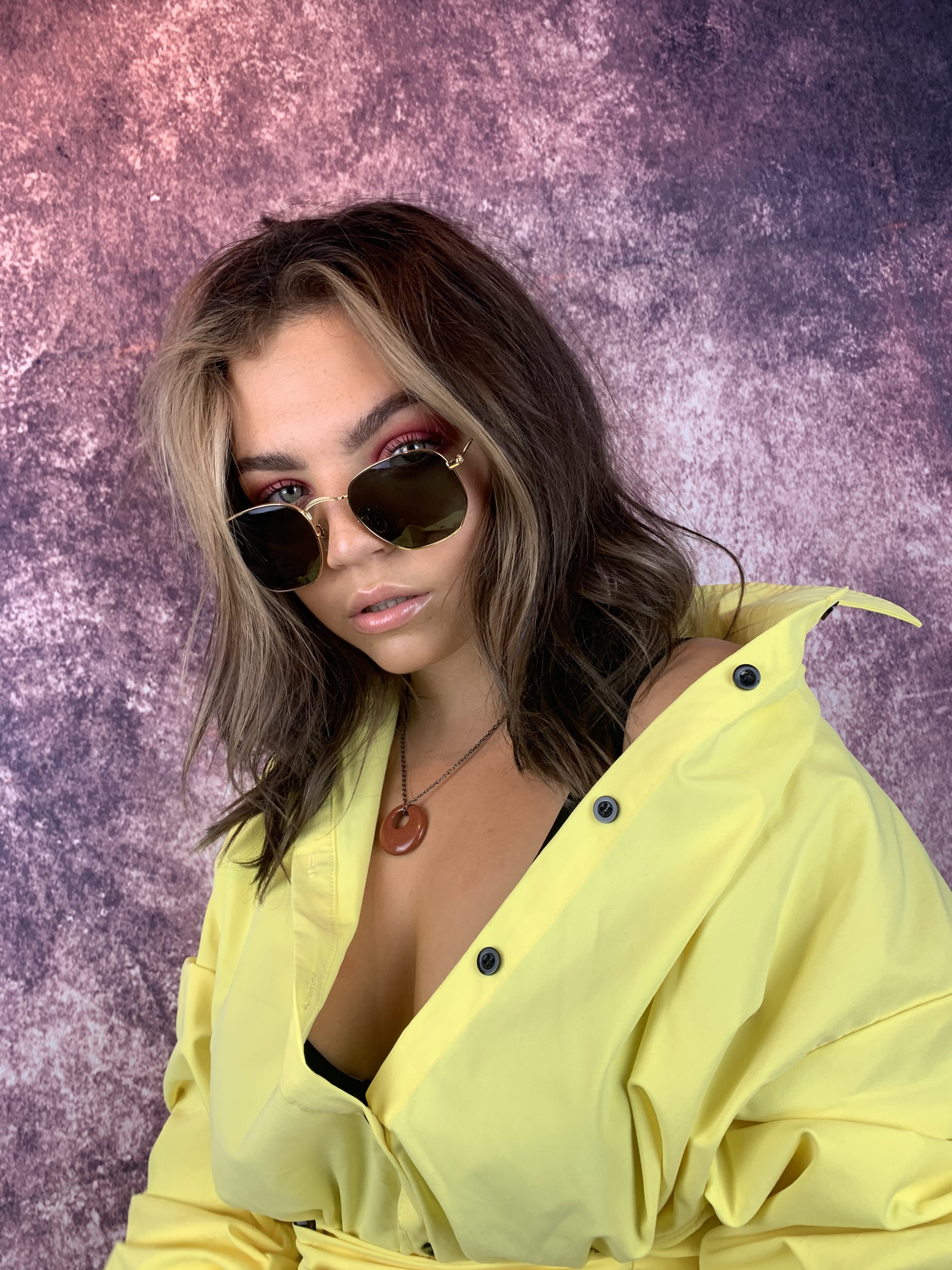 Chanel wearing the Dayton Sun frames in gold
I like to be a little outrageous with what I wear. It's very easy to blend in so I always think, why not make a conscious effort to be different. My sound as a musician has evolved from the live band/country music to now, adding huge elements of pop influenced by one of my favourite artists: Jon Bellion. This change has also influenced my image and the way I choose certain outfits to express my emotions, or how I want to portray myself that particular day."
Who influences your style and music?
"The way I dress is influenced by an array of people; Lady Gaga is someone I look up to for her epic outfits and she isn't afraid to express herself in her own way, and I believe in this day and age, it's especially important to remain true to who you are. Rihanna is another artist who promotes this form of fashion and how she can wear just about anything and pull it off! Both Jon Bellion and Alanis Morissette have been massive influencers in the growth of my songwriting. Their ability to tell a story is so magical – it just instantly takes you to another part of your mind, which is something I hope people will one day think about my own music."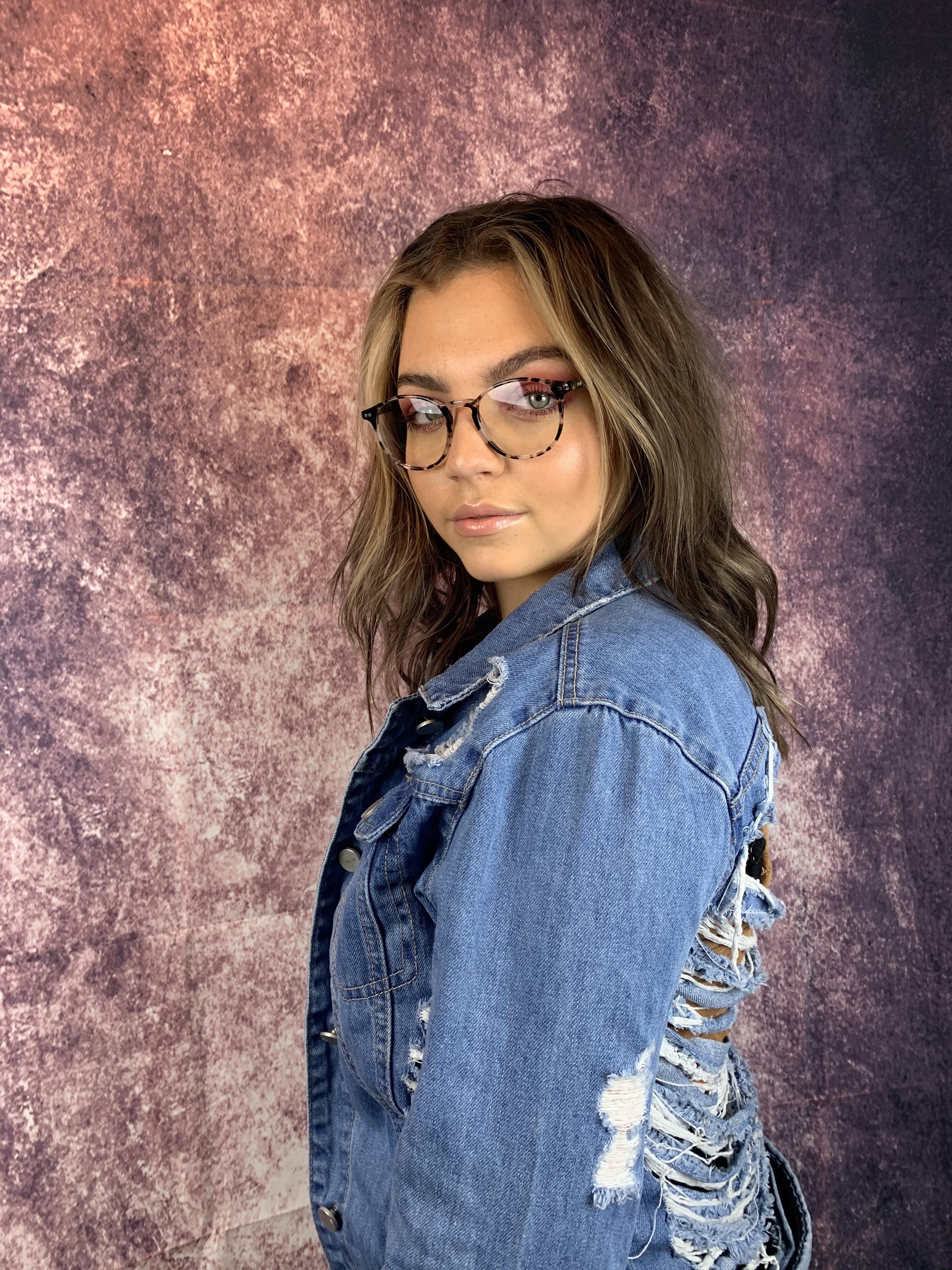 Chanel wearing the Bobbi frames in grey
Where is your favourite place to perform?
"From the age of 15 I've been gigging in local bars and music venues within my home town, Sheffield, and now in Manchester. Some of the most exciting opportunities I have had were with the BBC, when I did a live performance/interview on their station. The biggest headline gig though has been at a venue called 'PLUG', which I played with a live band and was my first sold-out show! It was such a mad feeling!
My new single 'Beach Side' has been released this month with a music video to go with it, which I am so proud of – I can't wait to perform it live! The single is available on Apple Music and Spotify if you want to check it out."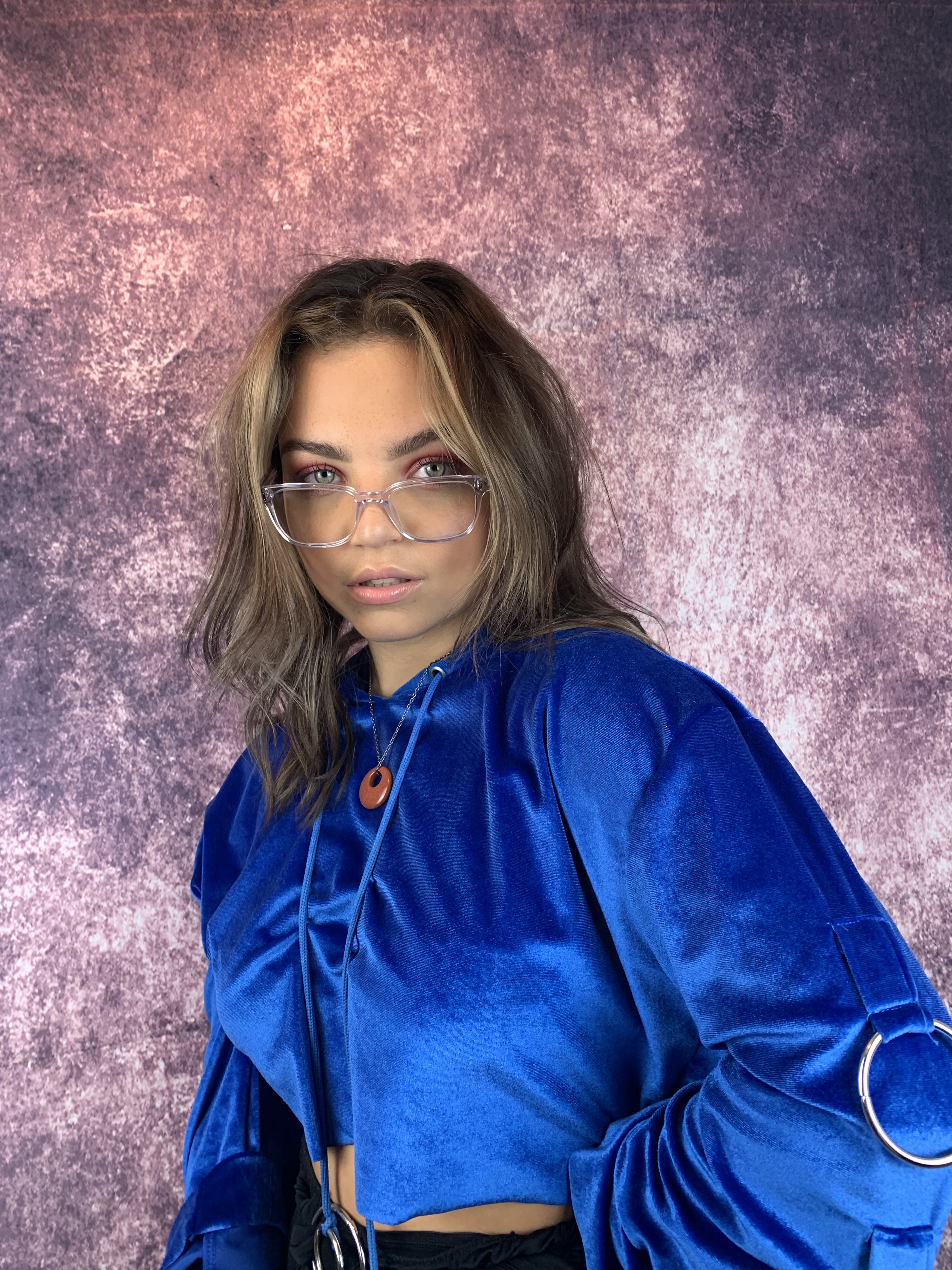 Chanel wearing the Archer frames in clear crystal
To find out more about Chanel, her journey and upcoming releases, follow her on Facebook and Instagram. We can't wait to see where Chanel takes her music!