Kirsty Green
Welcome back to our Get the Look series, where we will be showcasing your favourite insta-celebrities that have been spotted wearing Arlo Wolf frames.
This month, we'll be discussing fashion favourite, Kristy Green, and the Arlo Wolf frames she has been spotted in. Kristy is part of a new generation of insta-famous celebrities and she's well known for her flawless feed of travel, style and beauty posts.
You might have seen Kristy's Instagram feed showcasing her style in locations such as New York, Paris or LA, but you too can get the Kristy Green look with our stylish Arlo Wolf prescription glasses.
Kristy Green wearing Arlo Wolf's Brooklyn Frames
More often than not you'll spot Kristy wearing sunglasses, but on the odd occasion, she's spotted wearing glasses and has even been seen pulling off our stylish Brooklyn frames in gold.
The Brooklyn range of women's prescription glasses are extremely popular with our customers, and it's not hard to see why! This statement piece is a fashion must-have in 2019.
Our Brooklyn frames are available in gold, tortoise and pewter. The rounded, gold frames are simple yet elegant and can be paired with both daytime and evening outfits. Ideal for everything from work to partying!
Don't worry if you're thinking "but I'm not sure what glasses suit my face", or perhaps you're just not sure which pair you like best. With our Try Before You Buy scheme, you can get 4 pairs of glasses delivered straight to your door, and try them on before you commit to buying. Show them off to your friends, family and colleagues before you decide which pairs you'd like to keep! It's that simple.
Brooklyn sunglasses – an alternative to Ray Bans
Kristy is often seen sporting Ray-Ban sunglasses on her Instagram feed, but did you know our Brooklyn frames are also available as sunglasses? So you can get a more laid-back look whether it's summer or winter!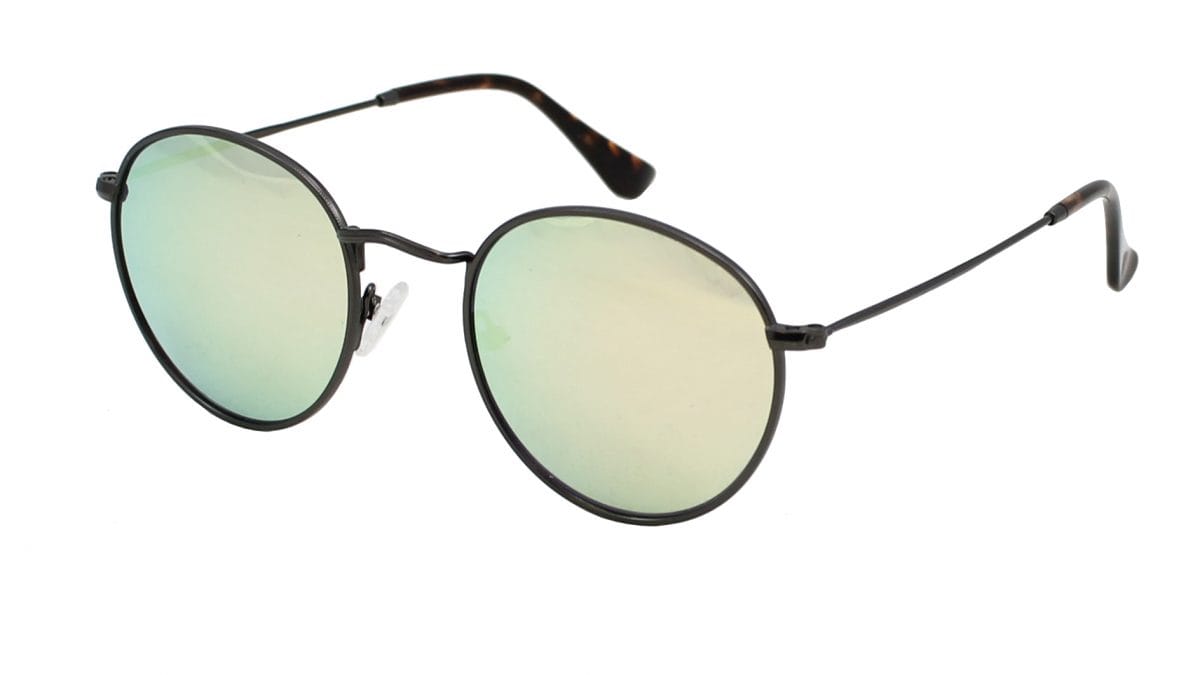 Ray-Ban's round sunglasses really suit Kristy, and there's no doubt their sunglasses are stylish, but why not take a look at our Brooklyn range of sunglasses for a more affordable Ray-Ban alternative.
The size and roundness of the Brooklyn frame make them perfect for sunglasses and keeping the sun out of your eyes!
Shop Brooklyn Sunglasses in Gold
Shop Brooklyn Sunglasses in Pewter Silver Mirror
Keep your eyes open for our next Get the Look post next month and see which celebrities' style you can steal!