Gift guide for glasses wearers
Glasses make the ideal Christmas or birthday gift – if you can find the right pair. There are often lots of styles to choose from, not to mention the many eyeglass accessories out there. But don't worry, buying glasses for someone else doesn't have to be difficult. We've put together this handy guide to help you when choosing the perfect gift for glasses wearers.
What is their face shape?
Face shape is important when buying glasses, whether you're buying them for yourself or for someone else. If you're giving the gift of glasses, find out their face shape using our face shapes guide for eyewear. This will put you on the right track to finding the perfect glasses gift.
Finding the perfect frames
Now you've identified their face shape, you'll want to find a stylish pair of frames to fit. If you're not a glasses wearer yourself, this might seem complicated at first – but it's really simple.
For example, men and women with a square face shape tend to suit curved, oval or round glasses. Whereas those with a round face shape might be more suited to thicker, rectangular frames. You'll find all the info in our face shapes guide!
On-trend frames
From our women's glasses range, we're big fans of the Brook Crystal Clear glasses and Harrison Gold Frames. From our men's collection, check out the stylish Archer Tortoise frames and the Baker Gunmetal design.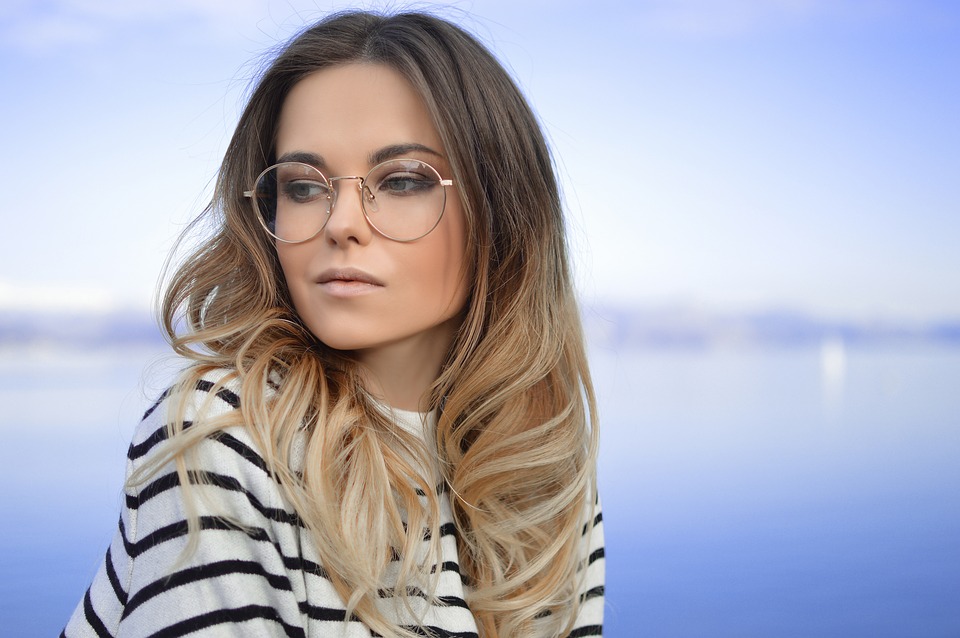 What about a pair of sunglasses?
Sunglasses also make great gifts for glasses wearers. They're practical, fun and stylish. If your special someone already has a pair of glasses they love, why not give the gift of sunglasses? 
All of our sunglass models come with UV400 lenses as standard. You can even add polarised or coloured UV400 mirror lenses for that extra touch. Similarly to glasses, you'll have to consider their prescription and face shape, as well as find a frame that suits them. But once you do, you'll have a unique and stylish gift for glasses wearers.
Fun fact: sunglasses are just as important in winter as they are in summer!
Eyeglass accessories and gifts they'll adore
Maybe you've found the perfect pair of frames already and you're looking for some accessories to compliment your gift? Or maybe you'd prefer to give the gift of accessories instead? Either way, we've got a great range of glasses accessories to choose from.
Cases
A case is a great gift idea for any glasses wearers. Chances are they're using the standard case their glasses came with. Why not jazz things up a little and get them a sleek and stylish case they'll love? Our cases are stylish, durable and easy to store away due to their fold-flat design.
Cloths
Our premium lens cleaning cloths help to prevent the buildup of dust, and fit snugly within our protective glasses cases.
Gift vouchers
If you're not sure what to buy for a glasses wearer, why not give them an Arlo Wolf gift voucher instead? We have gift cards and instant eVouchers available so they can explore our stylish range and choose their own glasses gift. They can even use our free try before you buy service to be sure they're purchasing the right pair of glasses for them.
Whatever eyeglasses themed gift you choose, be sure to check out our whole range of optical glasses and sunglasses for both men and women.