This month, we are taking a look at Instagram megastar, Summer Bianca and her impeccable style. Summer is a fan of our very own Ritchie clear frames and we love the way she styles them!
We'll take a look at Summer Bianca's style and how you can get her flawless looks, with your very own Ritchie frames.
Summer Bianca wearing Arlo Wolf's Ritchie frames
Summer Bianca's feed is filled with style inspo, from summer to winter and everything in between. Her flawless look was topped off recently with our popular Ritchie clear frames and we loved how she styled them.
The Ritchie clear frames have been flying off the shelves and it's not hard to see why. They pair perfectly with any outfit, whether it's a casual night in or a fancy night out. Their flattering shape means they are a firm favourite no matter what your face shape and you'll be hard pressed to find someone who doesn't suit these frames.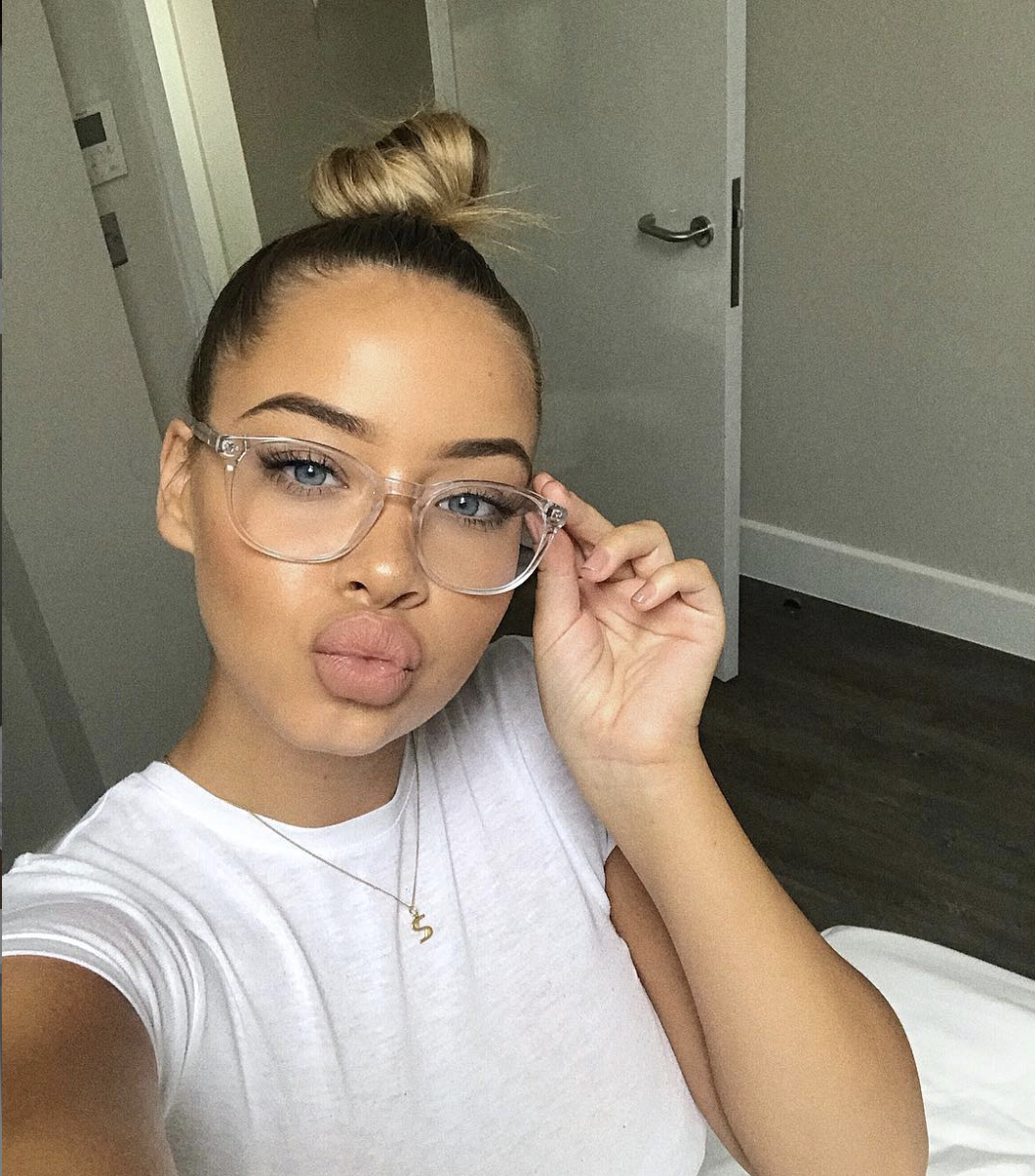 Our Ritchie frames don't just come in a unique clear colour  – you can also enjoy this design in more classic shades such as black and tortoiseshell. They are the perfect amount of chunky and oversized and can be purchased in various prescription forms, including varifocal.
Ritchie eyewear for women – perfect for square faces!
You may not think too much about it, but the shape of your face can have a big impact on which type of glasses suit you. That's why we created our face shape selector tool to help you better understand your face shape and pick the perfect glasses for you.
For those with a square-shaped face, the Ritchie frame is perfect. With its soft round shape, it fits the face perfectly and looks stylish at the same time!
To find out more about the perfect glasses frames for your face shape, head over to our face shapes tool!
Get more of Bianca's style with Arlo Wolf alternatives
We love Summer Bianca's look so much that we couldn't help but scroll through her Instagram to see what other styles she has been rocking. We've spotted a good few sunglasses styles that look amazing on her and could look equally amazing on you!
Here are a few of the Arlo Wolf alternatives, so you too can look as amazing as Summer in summer!
Brooklyn Sun in Pewter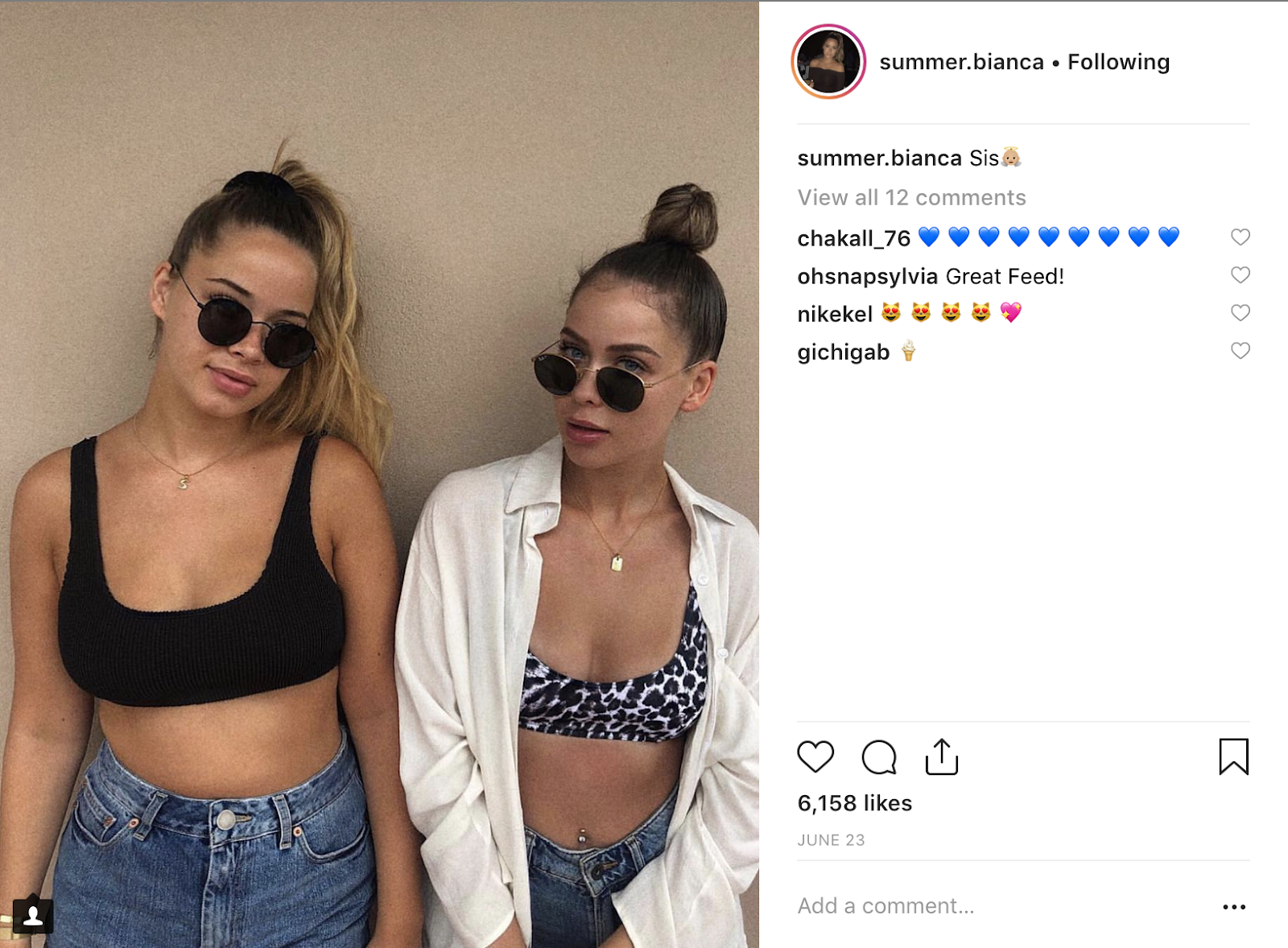 Just like Summer, we also love the lighter frames of our Brooklyn glasses for our sunglasses. The size and shape are perfect for sunglasses, keeping the sun out of your eyes, but still giving you a laid back look.
These frames come in at just £65 and can be snatched up in a beautiful pewter shade.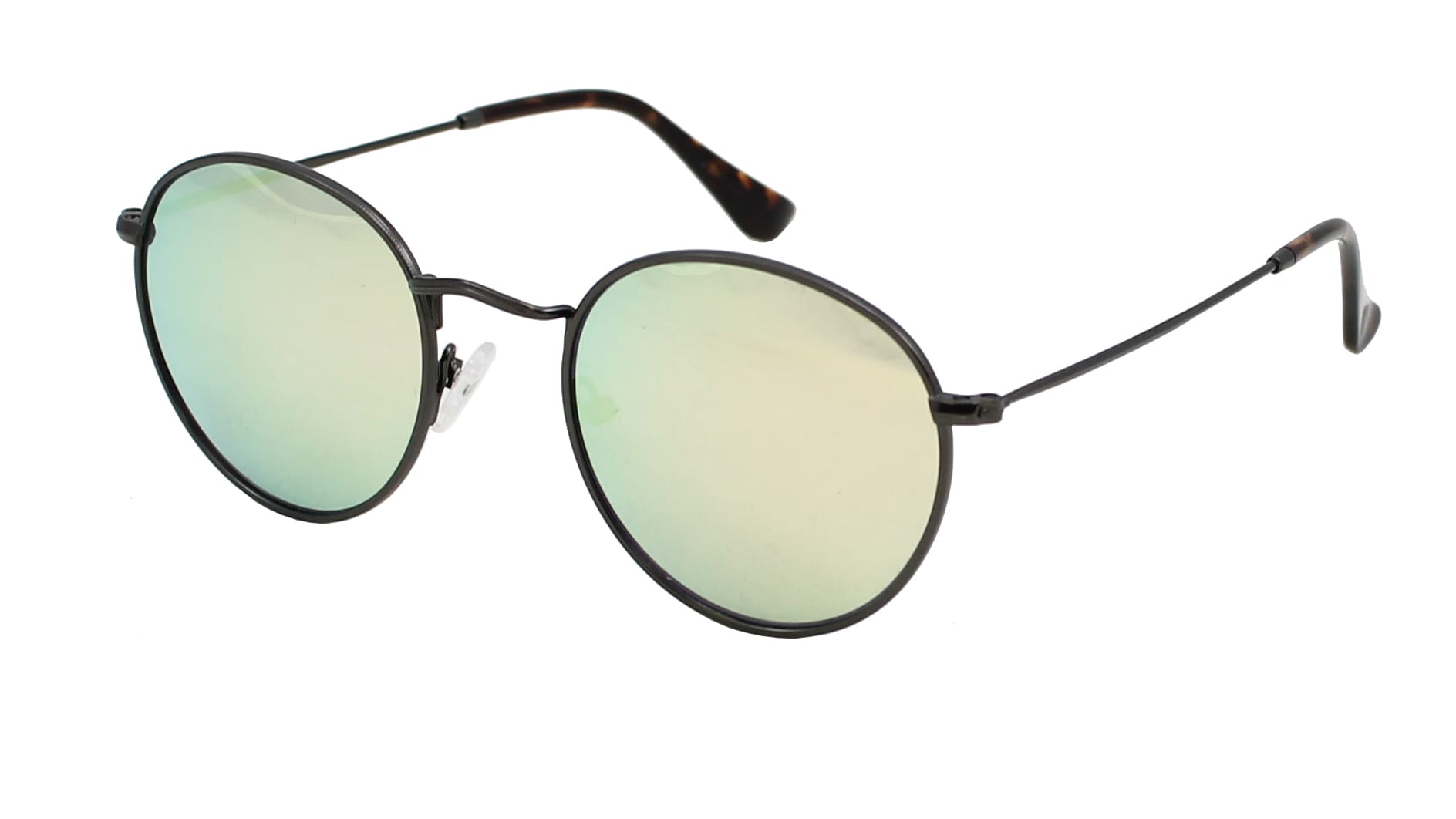 Icons Cruz frames in Silver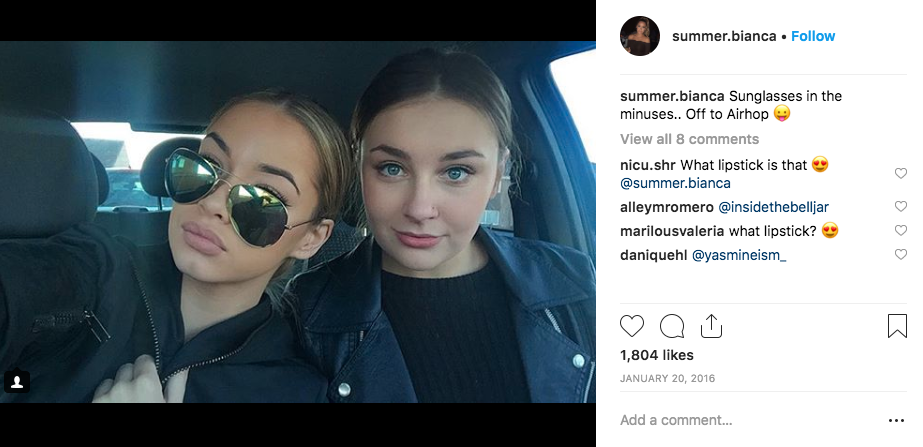 This classic aviator style looks amazing on Summer! An aviator style is always a classic and they always stay on trend, so it's worth investing in a pair of our Icons Cruz silver aviator frames.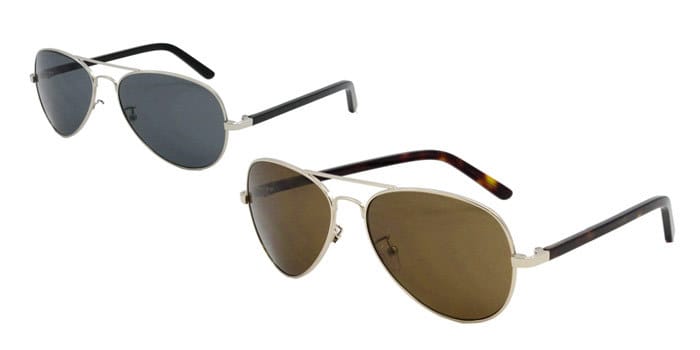 We can't wait to see how Summer Bianca styles her future Arlo Wolf frames and we'll be sure to keep you posted over on our Instagram.
If you want to try any of the frames mentioned above, completely for FREE, then simply use our try before you buy option. Simply click 'try before you buy' on the product page and build up your 4 samples to try on at home!