Though we all have our favourite summer reads that we favourably return to, this summer is a little different than others and we'd be forgiven for wanting to read something a little… cheerier, maybe? In these times of crisis, our reading tastes yearn for other worlds unrecognisable from our own.
From romance and mystery to true crime and sci-fi, the need to lose ourselves in these worlds is an urgent priority for many of us. Fortunately, there are enough books to go around!
So without further ado, here are some of our good summer reads that will keep your mind occupied and, for lack of a better word, distracted. Take a look!
1.
Heatstroke
by Hazel Barkworth
During a long, hot summer, 15-year old Lily goes missing in a small town, and the residents are immediately up in arms. Heatstroke (full name Heatstroke: an Intoxicating Story of Obsession Over a Long Hot Summer) has been picked by Cosmopolitan as one of the picks of the summer and it's easy to see why. The book does what it says on the tin: it's a slow-burning modern love story, dangerous and thrilling in equal measure. In brilliant detail, Hazel Barkworth probes young love, betrayal, and womanhood in bloom – all of which should tide you over this summer.
2.
Sex and Vanity
by Kevin Kwan
You can't beat a good love triangle, right? Sex and Vanity is a masterclass in love triangles, and the one in this story takes place between a young Chinese-American called Lucie, the multi-billionaire Cecil and a happy go lucky Hong Kong surfer dude. However, there's more than just love and/or sex at play here. Sex and Vanity is just as much about the cultural differences between East and West and what happens when love enters the equation. A must read for this summer.
3.
Jillian
by Halle Butler
If the ennui of working life tickles your funny bone, then Jillian is for you. Like a mix-up between The Office and Gilmore Girls, Halle Butler's 2015 book gives you grim workplace laughs and female companionship (even though the two main characters hate each other at first, like best friends often do). Through the shared dissatisfaction of their dead-end jobs, the two colleagues come together in a way that's wickedly funny and super relatable to any of you also working a humdrum job. This is definitely one for the number-crunchers and clock-punchers out there: solidarity! 
4.
The Call of the Weird
by Louis Theroux
This guy should need little introduction. Operating at the fringes of American society, The Call of the Weird is a more detailed version of Louis' hit documentary series and has enough weird and wonderful moments to sufficiently distract you from the real world. From Memphis gangster rappers to a sect of UFO spotters in Arizona, The Call of the Weird has him zigzagging through the country to find the weirdest pockets of society. Funny, thought-provoking, and at times downright odd, reading about Louis' adventures is just as good as watching them. 
5.
A Theatre for Dreamers
by Polly Samson
From the 1960s to present day, the little Greek island of Hydra has been a vital creative getaway for the likes of poets, painters, and writers. Hydra was Leonard Cohen's favourite place in the world: a place where he could escape the frustrations of fame and writer's block to live a simpler life of routine and recreation (arguably a little too much recreation). 
In the bohemian spirit of things, musicians would come to channel their muse and hopefully get a new album out of it by the time they returned home. In A Theatre for Dreamers, Polly Samson revisits the slightly problematic lifestyles of these creative types and their long-suffering (female) muses with a unique fiction of her own. If you're into music and the arts, you'll love this.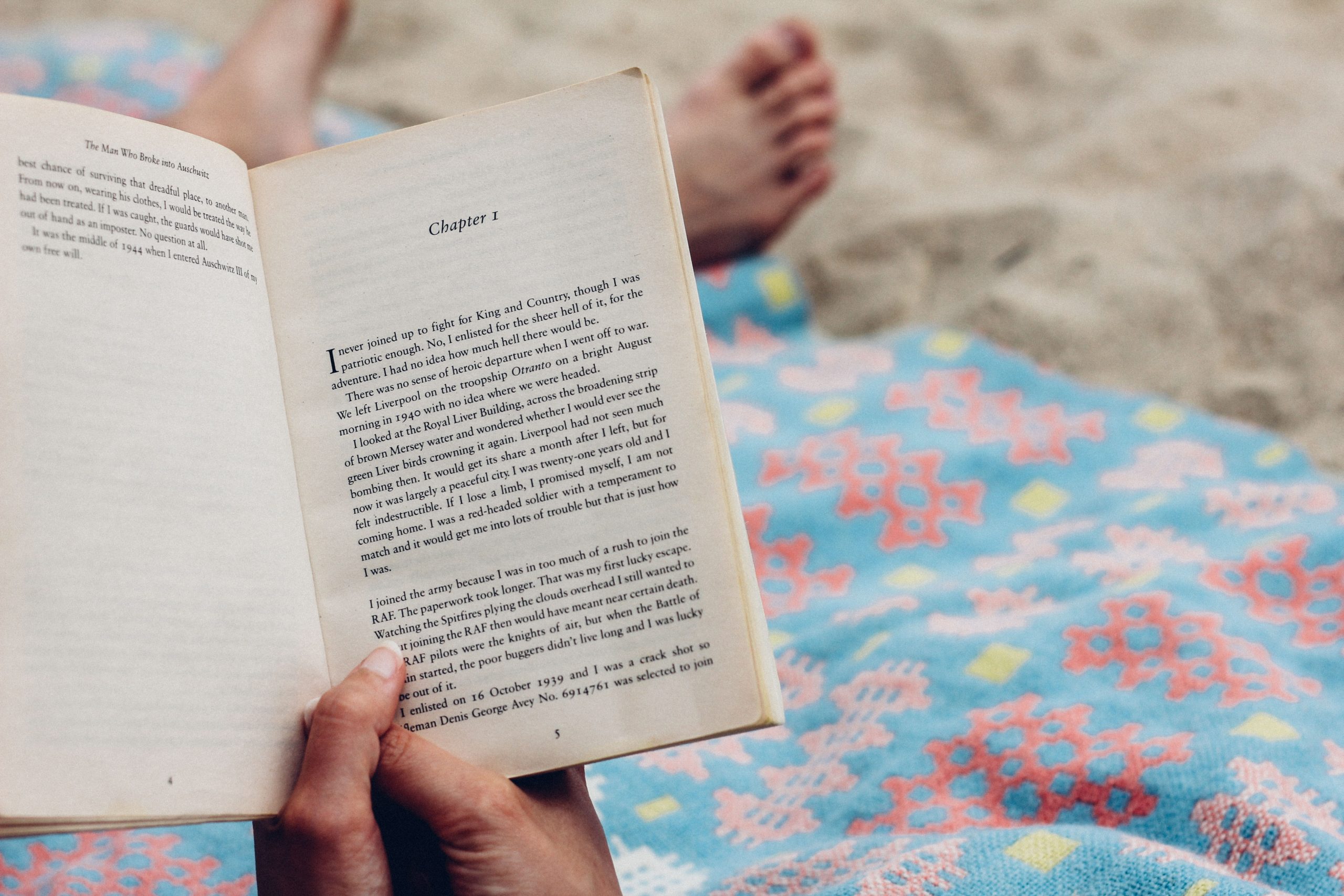 6.
Grown Ups
by Marian Keyes
No matter how slight, every family has its secrets that are either unearthed or stay firmly rooted beneath our knowing. Imagine, just for a second, what would happen if a family's secrets were revealed in a sudden outpouring of truth. Confrontations, tears, and more than a few reconciliations. In Grown Ups, Marian Keyes plays with ideas of truth and secrecy in familial life and looks at what would actually happen should someone start telling the truth. It's funny, sad, and everything in between.  
7.
Party Of Two
by Jasmine Guillory
If you enjoy a good romcom, Party Of Two should be right up your street. Jasmine Guillory tells the story of lawyer Olivia Monroe and junior senator Max Powell, as they become intertwined with each other after Max woos her with chocolate cake. If you've ever been wooed with chocolate cake or any confectionery food items, you'll know how good it is and will want to read Party of Two. If cake has unfortunately not played such an instrumental role in any of your relationships, read Guillory's book anyway – it's great.
8.
All Boys Aren't Blue
by George M. Johnson
All Boys Aren't Blue is a brilliant work of young adult fiction composed of short essays. Think of its structure like a collection of snapshots into young LGBTQ lives. Overall, Johnson's debut release shows the reality of being a young black man in America with style, nuance, and pride. The inspiring take on toxic masculinity and modern sexuality makes it a really gripping read. 
9.
Antkind
by Charlie Kaufman
Written by Charlie Kaufman (the same Charlie Kaufman who gave us Being John Malkovich), Antkind is a surreal journey through the Hollywood subconscious. B. Rosenberger Rosenberg (an unfortunate name from slightly cruel parents) is a celebrated film critic who stumbles on a hidden film that he wants the whole world to watch. However, plot twist: only one frame of the film is available so he must recreate the rest from memory. It's ambitious, epic, and not short of a few laughs, either. 
10.
The Only Good Indians
by Stephen Graham Jones
If you've a taste for horror, this might pique your interest. The Only Good Indians is the story of four Indian men running from a particularly traumatic event only to realise that they're being followed by a vengeful and unknown entity. Told with conviction and a knack for building tension, Stephen Graham Jones' 20th release will have you on the edge of your seat.
Distract yourselves with our good summer reads
Like we said, fiction is one of the best and healthiest ways that you can distract yourself from the worrying present. So, put your phone away and settle into one of these fantastic books. 
But before you do, make sure to browse our range of prescription glasses for women and prescription glasses for men. If you need glasses to read, you can get them right here. We offer a Try Before You Buy service so you don't have to commit to anything too soon, and you can even consult our face shapes guide to get the right pair for you.
We'll shut up soon! But before we do, check out our blog. It's regularly updated with everything you could ever want to know about glasses and vision in general.