There's nothing quite like cosying up with a good read in winter. Not only do they provide comfort, but good winter books are also capable of transporting us to a whole new world where dark mornings and even darker nights aren't so bad. It's a favourite national pastime and one that never fails to soften the blow of a cold, hard winter. 
So, with all that in mind, take your position beside the fire (or any alternative heat source). You'll need a hot beverage, something to snack on, and maybe even a pet to curl up with you. Settled? Here are the 10 best winter books to keep you occupied for the next few months. 
1. How To Fail At Flirting
by Denise Williams
While flirting and even the prospect of dating may be pretty far from our minds this winter, it's fun to remind ourselves of the awkwardness of it all, right? This is a feel-good romantic comedy and a page-turner too. How to Fail at Flirting tells the story of Professor Naya Turner who, after losing her job, goes on a mammoth night out to leave her worries behind. What follows is both the best and worst of modern dating. Make of that what you will, but make sure you give it a read.
2. The Catcher In The Rye
by J.D. Salinger
One of the quintessential winter novels, The Catcher In The Rye is a classic work of literature that takes place in a Pennsylvania boarding school where 17-year old protagonist Holden Caulfield recalls the events of the previous Christmas. While the novel looks at the superficiality in society and a whole bunch of other high-minded bits and bobs, it's basically a really warmhearted take on what it's like to grow up. From snowy Pennsylvania to a gorgeous New York winter, it also has some beautifully frosty scenes. 
3. Inside Out
by Demi Moore
Non-fiction books are just as good for a wintertime read! Hollywood darling Demi Moore separates the truth from the tales in her autobiography Inside Out, giving us a peek not only into the film industry but also her own personal journey through it. It looks at her whole career and the making of some of our favourite films including Indecent Proposal and Ghost. It's sure to get you through this winter!
4. The Wind-Up Bird Chronicle
by Haruki Murakami
If you've read anything by Murakami, you'll know how strange and mysterious his work can be. The Wind-Up Bird Chronicle is no exception and will have you turning the page straight through winter. What begins as a story of one man (protagonist Toru Okada) trying to find somebody's cat turns quickly into a dangerous exploration into the many secrets of his quiet Tokyo suburb. It comes in at 607 pages so, like we say, it will definitely keep you occupied. 
5. 2 A.M At The Cat's Pajamas
by Marie-Helene Bertino 
The brilliantly named 2 A.M At The Cat's Pajamas is the story of 9-year old Madeleine Altimari who desperately wants to become a jazz singer when she's older. The heartwarming book is in equal parts sad as Madeleine is recovering from the death of her mother. It's a real Christmas-time read, and as Madeleine gets her first gig (on Christmas Eve!) at a rundown bar jazz club called The Cat's Pajamas, we're all rooting for her and we're sure that you will too.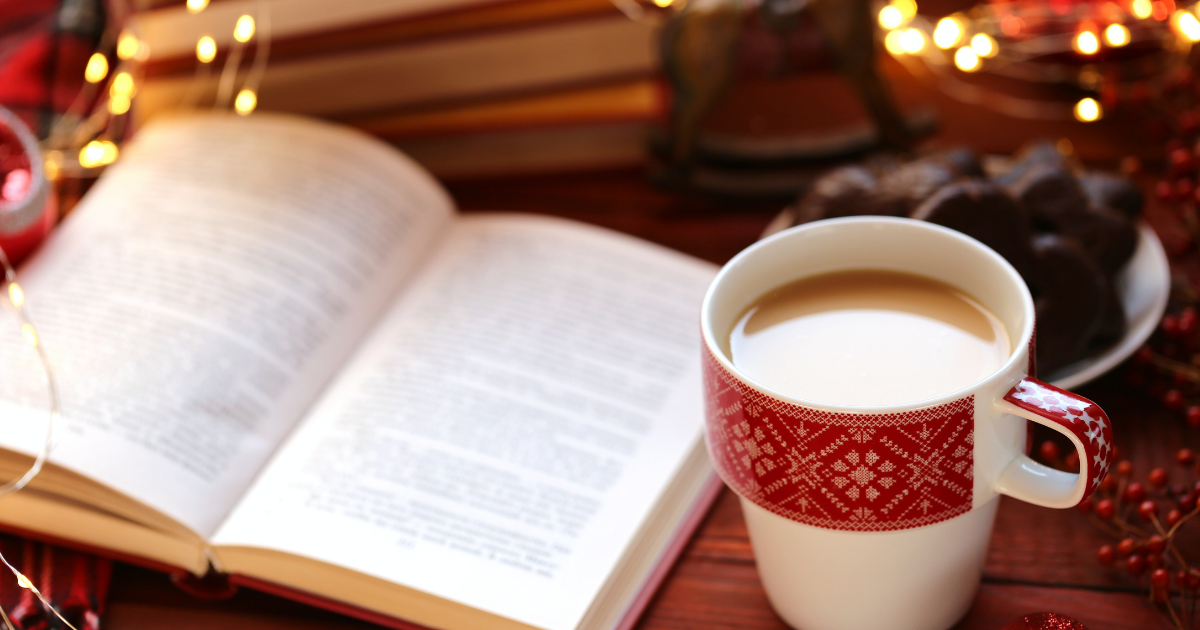 6. Snow Falling On Cedars
by David Guterson
Set in a snowy Washington town in the 1950s, this aptly named Christmas read is the story of a small town's shame as it comes to terms with a certain murder trial that has repercussions for everybody. Not only does it look at historic guilt, isolation and loneliness but it also deals with the cultural differences between Japanese society and the western world. It's definitely worth a read. 
7. Beartown
by Frederik Backman
Beartown is a charming little read that's perfect for the dark nights. Set in the deepest forests of Sweden where there's rarely that much to smile about, a local hockey team lifts the spirits of the whole town. Hockey is at the heart of their community, but when one of the star players gets into trouble the whole town suffers. This isn't just a story about sport, it's one of community, trauma, and loyalty.
8. Stone Mattress
by Margaret Atwood
Revered novelist Margaret Atwood has done it again with Stone Mattress, a playful collection of 9 winter tales that you can dip in and out of throughout the winter period. They're wicked, wonderful, funny, and as luck would have it, Christmassy. 
9. Welcome To The Goddamn Ice Cube: Chasing Fear And Finding Home In The Great White
by Blair Braverman
From its feminist leanings to the cold Norwegian setting, Blair Braverman's book has it all when it comes to winter reading. It tells the story of a dog sledding tour guide in Norway and Alaska, and is a tale of female strength, determination, and intense isolation. This is an experience that few people go through, so it's an addictive and fascinating read. 
10. Holidays On Ice
by David Sedaris
Take your worst job and multiply it by ten and you'll be somewhere near the story in Holidays On Ice. David Sedaris' book looks at what it's like to work as an elf in Macy's, the famous New York department store. It's a hilarious laugh out loud read that will keep you company throughout the winter period. If you've read anything by Sedaris, you'll know he has a wicked sense of humour and an excellent sense of what makes a good character. 
Browse our collection of frames 
If you're in need of a new pair of glasses before you set out on your wintertime reading journey, you'll find plenty of options at Arlo Wolf. Between our reading glasses for women and reading glasses for men, there's something for everyone (and if you're having trouble, use our Try Before You Buy service to try something on for free!). Our face shapes guide is another tool that will help you decide.
In the meantime, keep an eye on our blog section for more content like the above. We're always writing something! And, if you need to reach out to us, you can do so here.