Georgie Phillipa
It's always a fantastic start to the week when you are made aware of a blog post singing your praises!
We have been long term admirers of Georgie's image, look, writing style and photography skills so to see her wearing and looking so amazing in Arlo Wolf glasses in her latest post was brilliant.
Georgie covers a wide range of topics including travel, fashion, beauty and lifestyle. All of her content is incredibly well written, witty and thought provoking.
The team here absolutely love her travel videos – particularly the one in Amsterdam – which has put the Dutch capital at the top of our mini break list!
Take a look here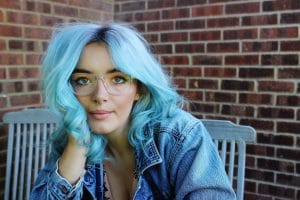 In this picture Georgie is wearing our Atwood / Crystal.